Removing Barriers For Entrepreneurs
Our mission is to create a more inclusive and creative economy, an economy that functions for all people and in which they have the financial freedom and mobility to pursue every opportunity. A major way we work to do this is by improving access to capital.
Entrepreneurship was at a 40 year low in America, even before we entered into a global pandemic. It's not for lack of ideas or good businesses. There is a lack of access to the right form of capital for entrepreneurs in most communities, but specifically in mid-American cities where investors and even institutional lenders are harder to come by. While the success of an entrepreneur ultimately depends on the value proposition of their company, 79% of startups fail because they didn't have enough money to properly start their business.
More than 80% of startup capital comes from entrepreneurs and their network of relationships, which acts as a systemic barrier for low-to-medium income households experiencing severe credit constraint and historic wealth inequality. Women and minority entrepreneurs face additional challenges such as discriminatory bias from capital providers.
Entrepreneurship was at a 40 year low in America, even before we entered into a global pandemic.
If you've kept up with our blog, you know we write about access to capital for small businesses and startups often. We even wrote a whitepaper about alternatives to equity because it is that important to us. Yet, many people assume this as a small (or micro) business issue and that if the idea is worth financially supporting, it will find the money. But the reality is that many stable businesses and larger companies need capital to maintain and grow as well. While awareness of the need for capital for local and small businesses has gained some momentum in light of the global pandemic, the lack of capital supporting regional businesses isn't something that will go away once the coronavirus does – if anything, COVID19 has been like an x-ray on the underlying and systemic issues many people face every day.
Many entrepreneurs and small business owners are often hustling to make ends meet and make payroll because the regions they exist in don't have the capital infrastructure set up to support them. For a lot of people who aren't aware of how difficult it is for companies to access funds regionally, it wasn't until our favorite local businesses closed in light of COVID-19 that we truly realized how access to capital for small businesses is critical because of the value those companies bring to the fabric of our communities and the jobs they provide for our local economies. (Side note: we need to stop equating success with scale. For communities to thrive, we need main street culture-creators like local restaurants and coffee shops. A thriving economy is one that realizes the value of these businesses and the symbiotic ways high-growth and normal growth companies function).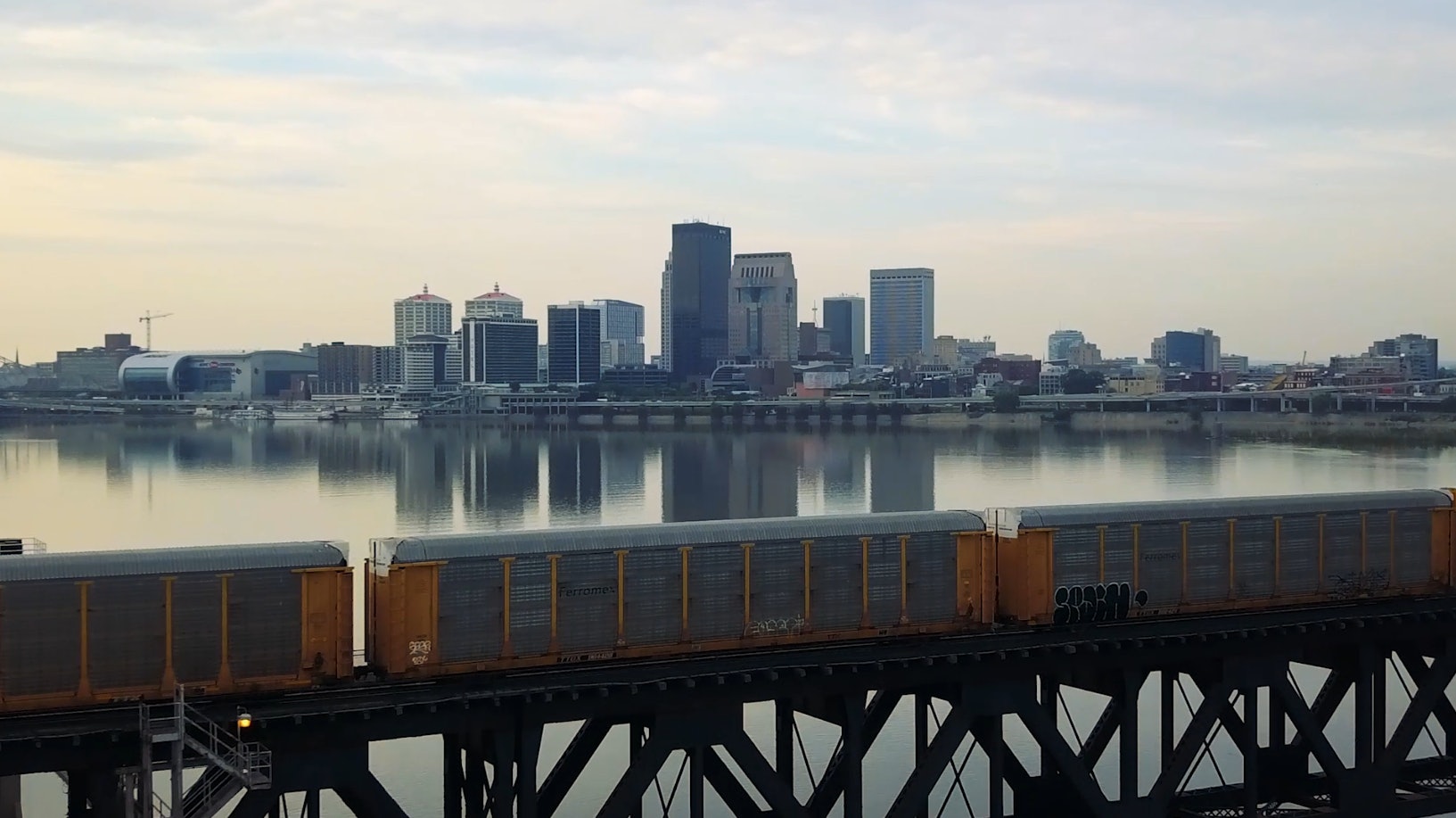 We talked to entrepreneurs and owners of different sized businesses to get their perspective of our regional capital ecosystem. While every region has unique strengths and challenges, Louisville can represent several "flyover" cities because "roughly 80% of startup investment goes to New York, Massachusetts, and California." Regions outside of those three states share the remaining 20% and that can be detrimental to the startup communities within them who either need to move to the coasts to raise capital or aren't able to grow their business. Jonathan Webb, CEO of AppHarvest, and Agriculture Infrastructure company based in Eastern Kentucky has raised $120M for his company. He shared his thoughts around access to capital in our region; "Unfortunately we did have to go outside of the state to get that capital but I am hopeful for the years to come. We're starting to see networks come in place and early VC capital emerging in our region, and that is what's gonna need to happen if we want to keep our best and brightest in the state."
I mention in the video that a city the size of Louisville needs about 6 CDFIs, and we only have two. "That's a problem because as an emerging small business, where do you go for capital if that doesn't exist?" While Access Ventures is not a CDFI, our mission is to create a more inclusive and creative economy, one that is equitable, dynamic, and resilient. One of the ways in which we carry that out is providing access to capital. Whether it's through our investments in blockchain technology companies, social enterprises, or programs like the Reconstruct Challenge we are working to provide access to capital in everything we do through a one-pocket mindset. To directly support our regional businesses, we launched Render Capital earlier this year. From small business loans through a program called the Growth Loan which has lent over $790K to 32 companies in grants of up to $35,000 within our region, larger direct investments to companies who have an opportunity to really scale through Render Investments, to the Render Competition which will support 8 companies with an investment of $100,000, Render Capital aims to have capital options for companies of all different sizes and needs. To stay up to date on Render Capital, join the Render newsletter.
Our mission is to create a more inclusive and creative economy, one that is equitable, dynamic, and resilient.
A healthy entrepreneurial ecosystem is a critical piece of the future success of our communities and economy. Businesses of all shapes and sizes add value to our economy. Allowing entrepreneurs, especially those who have historically faced barriers to the capital they need to start a business, to gain access to funding sources will create a more inclusive and creative economy. Cities all across the country, not just the coasts, are filled with bright and talented individuals who have the power to change our world for the better, and with proper funding can create lasting, meaningful, and innovative work.
To learn more about removing access to capital for entrepreneurs please subscribe to our newsletter or even considering donating to our mission here.