Understanding The Eviction Crisis
Photographs by Andrew Cenci
Imagine what it feels like to sit your children down and tell them to pack up their belongings before you, your family, and everything you own are forcibly removed from your house. 
Eviction is traumatic and far too common. When driving through your city or your neighborhood, you might see a pile of furniture and belongings on the side of the road and assume an eviction has taken place. But belongings on the side of the road are only a fragment of the toil that an eviction can put on a household. Evictions damage your rental history and make it harder for you to get approved for a new place to live, and if you're getting evicted due to missed payments, it's likely that your options for housing are limited in the first place. When you don't have a place to live, to put your kids to bed, it's survival mode. And unfortunately, it's expensive to be poor, so reaching a point of financial stability after being evicted from your home is extremely difficult. 
Before the COVID-19 pandemic, eviction was already a huge problem, and not just in high rent cities like New York City. Louisville evicts, on average, 16 households a day, resulting in about 6,000 evictions a year. For reference, Chicago, a city with a population triple the size of Louisville, evicts only 1,000 more people a year. Louisville's eviction rate quadruples our neighboring midwestern city.  The Eviction Lab estimates that around 900,000 evictions happen yearly, translating to about 2.3 million Americans evicted on a yearly basis. And while that number seems large, it's an underestimate by a long shot. "So we have the largest data set of evictions in America today, but we don't have everything. And the largest data set of formal eviction doesn't count these kinds of informal evictions that never go through the courtroom. These are when a landlord pays you to leave or maybe commits an illegal lockout. So these numbers are scary, and they're very high, and they're probably underestimated by a significant degree," says Matthew Desmond, Eviction Lab.
On September 4th, 2020, the United States Government put a temporary restriction on evictions until 2021. "This Order is a temporary eviction moratorium to prevent the further spread of COVID-19. This Order does not relieve any individual of any obligation to pay rent, make a housing payment, or comply with any other obligation that the individual may have under a tenancy, lease, or similar contract," cited from the Federal Registrar. While this halt in evictions will help people stay in their homes and avoid evictions for the remainder of the year, the looming crisis is only becoming stronger and bigger. When the moratorium lifts, renters will be expected to pay 4 months of back rent. An estimated 20 million evictions will be made nationwide when the moratorium lifts and as Google Trends points out that searches for eviction are higher than at any time in Google history. This points to a growing financial stress that many Americans are feeling.
Jhala Fisher was working in home care before COVID-19 hit and like many others, was let go during the pandemic. She's been interviewing for jobs consistently, but has been struggling to pay bills and in preparation for eviction prior to the eviction halt, had packed up all her belongings. "I apply for jobs everyday," she says, "I have five interviews on Friday." Jhala is not alone, there are millions of people in the United States who are living paycheck to paycheck and with the national unemployment rate nearing 50%, a lot of them are going to be in danger of losing their homes. "I could just imagine what people are going through that have to sleep under bridges, I'm almost there, and it's an eye-opener," Jhala says. 
Homelessness, housing insecurity, evictions—it is all a web of very complex problems, and there's, unfortunately, no silver bullet solution. Even "affordable cities" struggle with homelessness and evictions. Affordability is becoming more and more subjective as the wealth gap in America becomes larger and larger. Income inequality plays a big role. Since 1963, families in the top 10% of income in the U.S. saw their annual income increase by 90%. For families in the bottom 10% of income, annual income has only increased by 10%. So while collectively, income has gone up in the past six decades it has grown very disproportionately. In other words, the rich are getting richer and the poor are staying poor.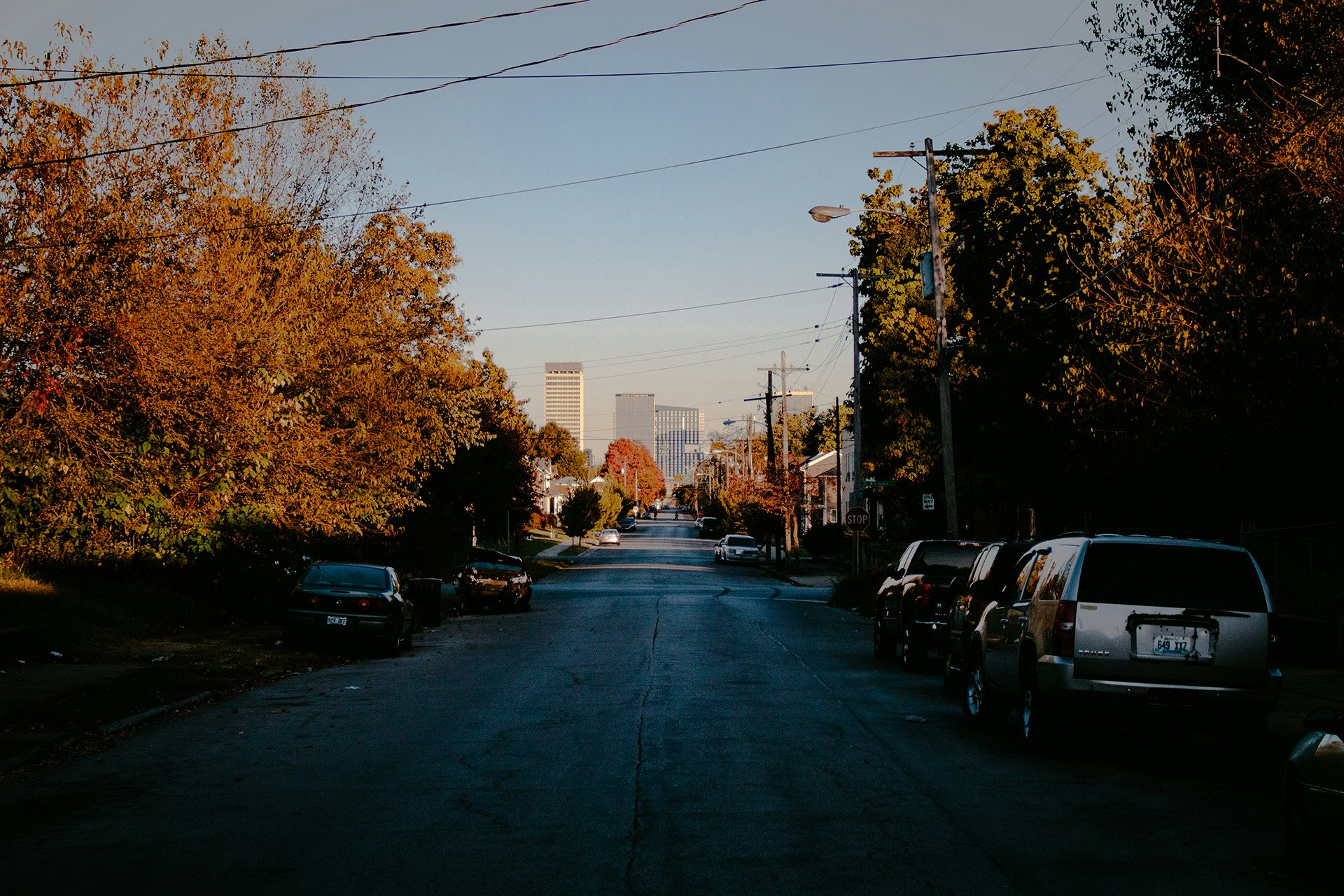 The Eviction Lab states that "the lack of affordable housing sits at the root of a host of social problems, from poverty and homelessness to educational disparities and health care. That means understanding the eviction crisis is critical to effectively addressing these problems and reducing inequality." Racial wealth disparities are real. On average, white families have seven times more wealth than black families and five times more than Hispanic families. Attica Scott, a member of the Kentucky House of Representatives, talks about the racial wealth gap in a video for our Know Homelessness campaign. "There's a real racial disparity that exists…I see, where I live in the west end of Louisville people getting evicted and all their belongings out on the sidewalk and then when I am traveling in the east end, I don't ever see that reality, ever," Scott says. Poorer neighborhoods are concentrated on the west side of the city and the Greater Louisville Project 2015 Poverty Report indicates that "black citizens in Louisville are more likely to live in multidimensionally poor areas than white citizens. The correlation is high (0.64) and is unlikely to have happened by chance (p<.0001)."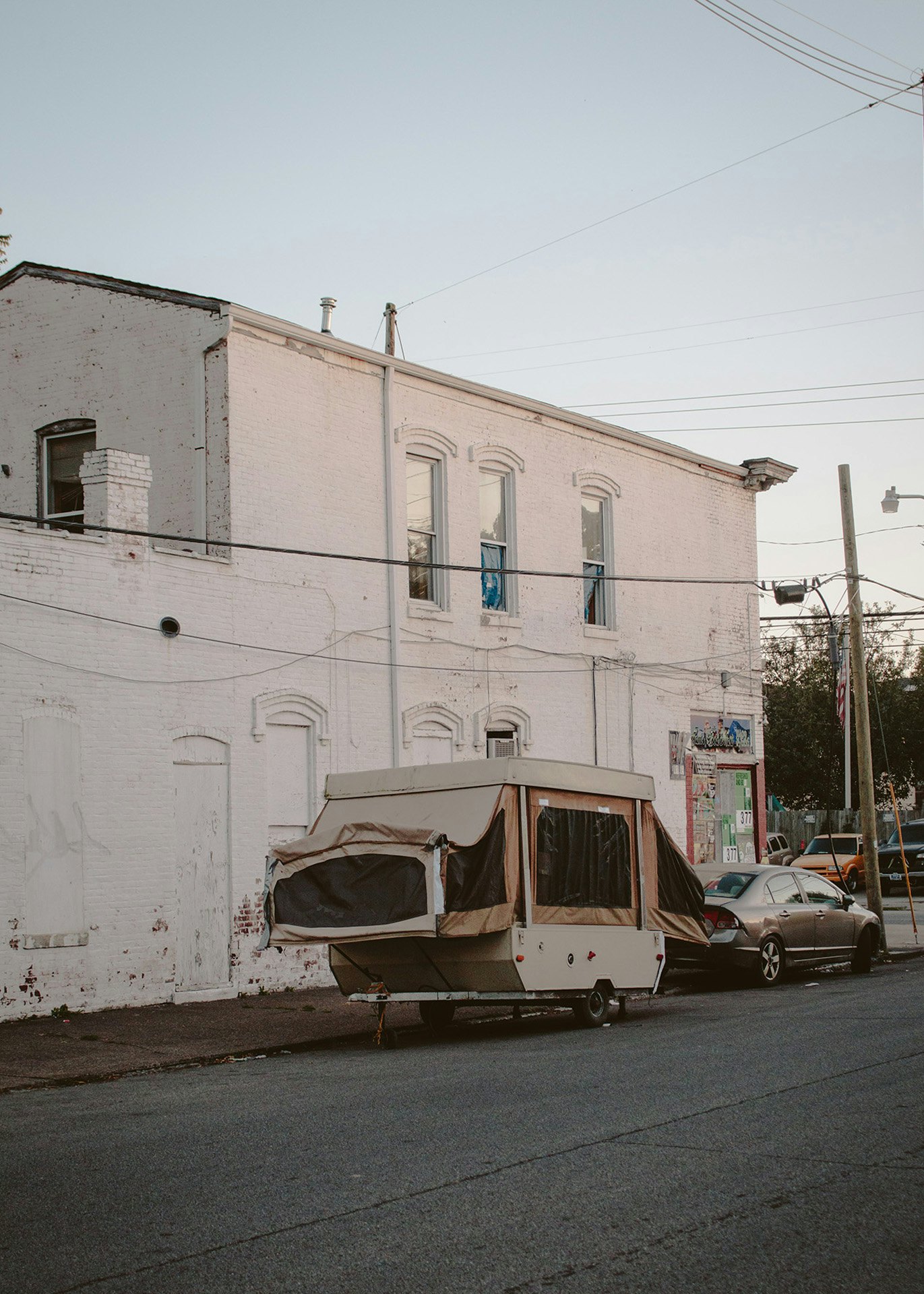 The answer to this crisis in housing and homelessness is not to simply build more homes. While housing development is a piece to the puzzle, it's only one piece. We need to build wealth for those families struggling with housing insecurity just as much as we need to build homes for families to live in. There are so many other costs that contribute to an affordable cost of living and to the housing crisis beyond just rent or mortgage payments. In fact, in Louisville alone, there are enough units to house everyone, but the units we have are financially and geographically inaccessible for low-income households. Yes, more affordable units are needed across the region. But if we can also work to solve the wealth disparity and improve the financial circumstance of lower-income households, we can make existing housing more financially possible. For low-income households paying 50% of their income to housing, it's no wonder the slightest financial emergency puts them right back in the eviction trap.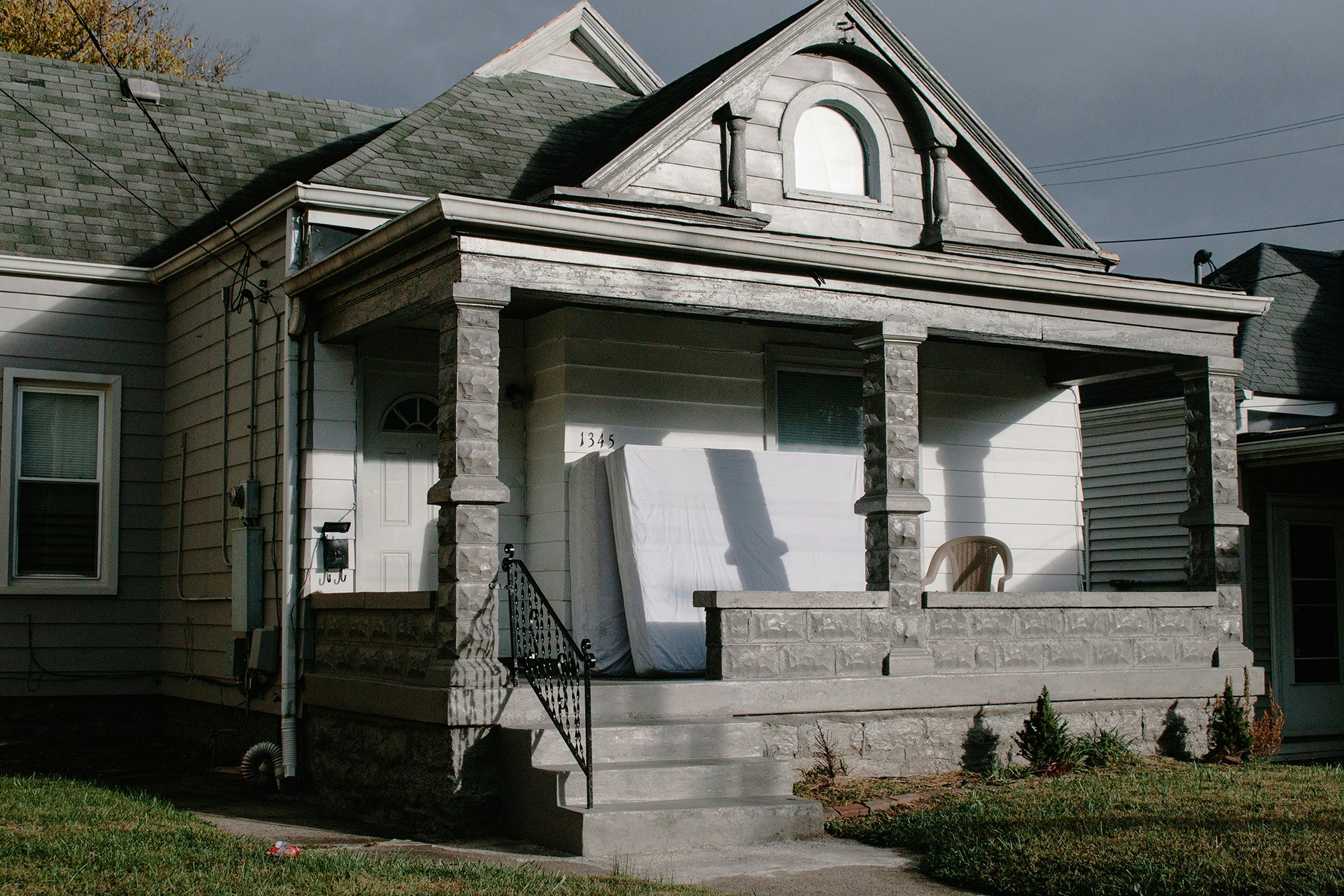 We launched the Reconstruct Challenge in 2019. It's a challenge that funded six innovations that are seeking to improve affordability and address the housing crisis without considering unit creation. From unlocking millions of dollars of SNAP benefits in our city through mRelief, to helping employers offer down payment assistance to their employees through Working Your Way Home, the solutions are innovative and are taking a creative approach to attack the affordable housing and eviction crisis. These are not the sole answers to this problem, but it's a systemic problem that needs to be worked from several angles. 
In addition to tangible solutions and tactics to address housing insecurity and homelessness, increasing our collective empathy towards the population struggling with this problem is necessary to overcome it. Try and remember that there's always a person behind the belongings you may see on the side of the road. There's always a story behind the statistic.  Through the Know Homelessness campaign, we hope that sharing stories can lead to increased empathy and that empathy can lead to change. Learn more at knowhomelessness.com.