The Benefit Of B Corps
B Corps and public benefit corporations have been around for almost a decade now and yet there are still a ton of questions surrounding them.* What does this mean for the current and future landscape of business? How do we measure and track a company's social impact in the same way we measure and track financial impact? How might this affect the investors and the broader community?
According to Rose Marcario, CEO of Patagonia, "The B Corp movement is one of the most important of our lifetime, built on the simple fact that business impacts and serves more than just shareholders—it has an equal responsibility to the community and to the planet." We also believe in the importance of B Corps and know they have huge effects on entrepreneurs, investors, and communities as a whole.
To The Entrepreneur
One of the more attractive benefits for entrepreneurs is that the B Corp designation allows you to differentiate your company, attract and retain talent, and attract investors. Every business is in constant need of talent and we live in a world where the majority generation now in the workforce (millennials) preferences businesses with a social purpose over financial return.
The millennial generation will account for 75% of the workforce by 2025 and according to Fast Company in June 2015, "are not motivated by money. Rather, they aim to make the world more compassionate, innovative, and sustainable. Some 75% say they feel businesses are focused on their own agendas rather than improving society, while only 28% say they feel their current organization is making full use of their skills."
This change in the workforce over the next decade, along with the rise of B Corps, will allow companies to differentiate themselves and attract top talent who are looking for companies that care about more than just the "single bottom line".
One major factor in this shift in the marketplace is a new generation of entrepreneurs that are building their entire business models around an uncompromising goal of incorporating social good into the fabric of their company's foundation. Fortunately, these start-up social ventures can avoid some of the classic operational and financial obstacles that come with such entities by baking sustainability into the very DNA of the business that can then be measured, reported, and protected through changes in management and taking on new investment.
Finally, every entrepreneur is in need of smart capital. A B Corp designation (and much of the work over the past decade by so many towards metrics around impact) opens an entrepreneur to more opportunities for capital with the growth of the impact investment industry as more and more investors begin to make a Business Case for Sustainable Investing.
To The Investor
Investors benefit from the B Corp designation since it protects the competitive advantage of your investment over time. Historically, federal and state statutes have viewed financial return and social good as two diametrically opposed forces. Charitable and for-profit entities were thought to be mutually exclusive organizations whose mission statements rarely, if ever, overlapped. And yet, we know that throughout history, innovative minds have been able to do just that – leverage and create businesses that have positive effects on major social and environmental problems.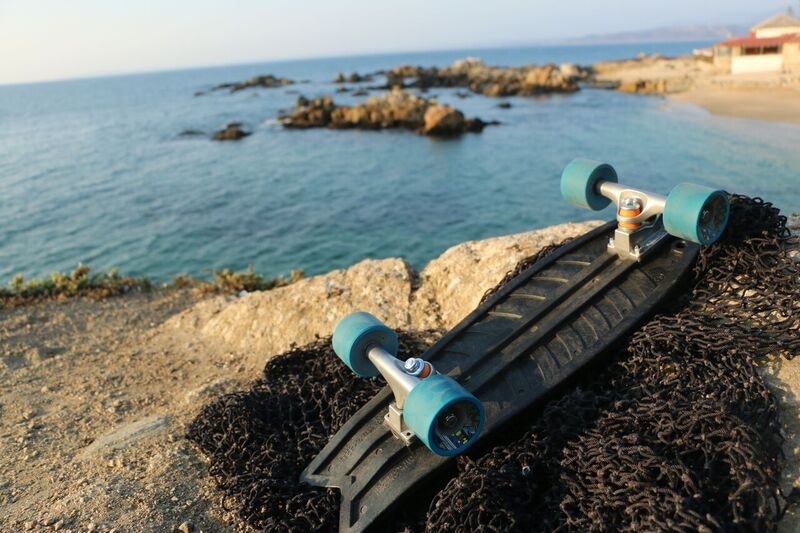 Companies like, Rubicon Global, Ben & Jerry's, Patagonia, Warby Parker, New Belgium Brewing and many others, are figuring out ways to build viable and profitable businesses while also pushing for more transparency and positive impact on society and the environment. Additionally, they are attracting a new generation of investors that are interested in this type of business. With the greatest transfer of wealth in the history of the world happening right now, a new generation set on a more compassionate and sustainable world will force investors and businesses  to shift how they measure "success" in the marketplace.
Additionally, Christie Garton writes in Entrepreneur magazine that "more than 85 percent of millennials correlate their purchasing decisions and their willingness to recommend a brand to the social good efforts a company is making. Businesses interested in selling to millennials can't afford to ignore the opportunity to create social good." Investors are noticing this shift in the marketplace and responding in order to remain competitive.
To The Community
B Corp designation keeps businesses engaged in your community. As of today, there are over 2,000 Certified B Corps.  B Corps are attempting to take social and environmental impact into consideration when making decisions for their business. These businesses engage all stakeholders – not just shareholders – in their business. This matters to the community for some of the same reasons it matters to entrepreneurs and investors, while also affecting the future economic vitality of a region or state. It's a matter of creating a competitive landscape for business to thrive while also affecting the future economic vitality of a region or state. When financial institutions like JP Morgan Chase published a report calling Impact Investing the new asset class and a trillion dollar investment opportunity over the next decade, it's time for communities to pay attention.
Additionally, creating a business environment that is friendly to B Corps will allow cities to attract and retain top tier talent at a higher rate. Communities that are friendly to these businesses will have a competitive advantage as more and more millennials enter the workforce and demand social and environmental considerations from their employers. More and more entrepreneurs too will look to start businesses with this hard-coded into the DNA of their business model and if communities want to stay competitive, they need to embrace this wave of social entrepreneurs.
Over the last 20 years, companies have focused on their products and services being of high quality. Now, we are at a point-in-time where consumers demand that companies shed the old models of "profit at all cost" and work to build value in every area of their business; because it matters to the next generation of entrepreneurs; it matters to a new generation of investors; and it matters to our communities today, and in the future.
*Though people often confuse the two, public benefit corporations and B Corps are not the same thing. Benefit corporations are legally incorporated entities, while B Corps are voluntarily certified by the independent organization B Lab. Both are important to this conversation, but for the sake of clarity, I focused on certified Benefit Corporations (B Corps) and not the legally incorporated entities.