Technology For Social Good
When Access Ventures began to make investments into early stage companies, we were faced with the reality of having to find "venture scale" ideas in order to make our fund economics work. We have a strong desire to invest in local, impact-minded enterprises; ones that work directly in the community. However, those investments must be balanced with larger scale ones to continue to fund our program efforts.
A "venture scale" idea is certainly subjective, but generally, it grows to be extremely large and returning many times over the initial investment (as quickly as possible). These types of companies typically revolve around a technology product or service. So we began to look for different ways we could improve our community through technology. Through technology, we can improve the efficiency and effectiveness of social services, and subsequently, allow for more funding to go directly into the communities being served. This led us to several investment initiatives, including what we call Technology for Social Good.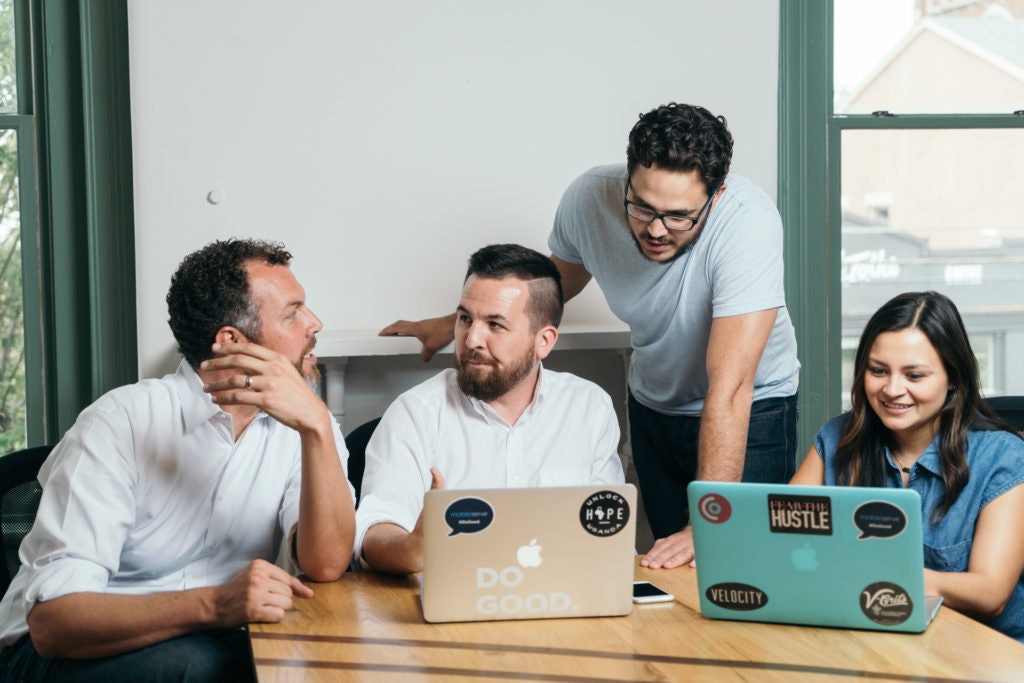 What Is Technology For Social Good?
Defining Technology for Social Good started with asking ourselves "are there people serving the marginalized and how can we help?" Time and again the answer was social sector organizations.
The economy is broken into three distinct sectors, each with different responsibilities:
PRIVATE, PUBLIC, AND SOCIAL.
The private sector is run by private individuals, usually as a means for profit
The public sector is state-controlled and concerned with governmental services
The social sector is typically comprised of nonprofit organizations designed for social services and is central to the health and well-being of society
In his book "The Nonprofit Economy," Burton Weisbrod described the relationship between these sectors to emphasize the critical role social organizations play. He describes the private sector's strength in its efficiency of meeting consumer needs at the lowest possible price. However, the private sector does not respond to needs unless it is accompanied with financial reward.
The public sector has the ability to regulate and enforce more equitable private sector practices but still remains limited in how it may incorporate excluded individuals. By design, the public sector places priority on the needs of the majority, and cannot possibly meet the needs of all.
The goal of our Technology for Social Good initiative is to find promising technologies that create capacity for social sector organizations.
The social sector fills in the gaps left behind from the private and public sectors. Marginalized groups tend to fill these gaps, therefore we at Access Ventures decided to focus our resources on building capacity for social sector organizations.
What Is The Goal Of Technology For Social Good?
The goal of our Technology for Social Good initiative is to find promising technologies that create capacity for social sector organizations. Better designed programs, built for the unique needs of these organizations, can improve donations and reduce expenses that will result in even greater presence in the community they serve.
For example, we have worked closely with Louisville Rescue Mission in helping them achieve goals for workforce development. Like many nonprofit organizations, they could benefit from growing awareness of their efforts. This local, community need was solved by deploying our first Technology for Social Good investment, Virtuous. Since becoming a Virtuous customer, Louisville Rescue Mission has streamlined their donor management process which has created more capacity to achieve their mission. Additionally, the company has seen growth in awareness and ultimately financial support for their cause.
Our job is not complete after simply funding a Technology for Social Good company. In order to see our vision of creating inclusive economies, we employ these new technologies directly into the organizations and communities we seek to empower.
Every investment we make into a business or community must be something we are proud of, something we ourselves support, and something people will love. If you are involved with an organization, initiative, or idea that you believe is a technology that fits this goal, we'd love to meet you and learn more!