Supportive Employment Incubator
Over the past year, we've learned a lot about poverty and how individuals who live within it, struggle to break the cycle because of certain systems in our society that make it very expensive to be poor.
In order to gain the stability needed to fully participate and freely move within our economy, people need a place to live and a place to work. In order to have a place to live and a place to work, some people require additional support. Through our work with Scarlet's Bakery in Shelby Park as well as Hot Chicken Takeover in Columbus, Ohio, we have seen the positive effects of supportive employment firsthand on individuals who live in poverty and struggle everyday to break the cycle. There are many members of our community that require additional support in the workforce to help them reach that point of stability. "Today, 41.7 million laborers — nearly a third of the American workforce — earn less than $12 an hour, and almost none of their employers offer health insurance. In 2016, The Bureau of Labor Statistics reported "there were roughly 7.6 million Americans defined as"working poor" – a person below the poverty line who spent at least half the year either working or looking for employment."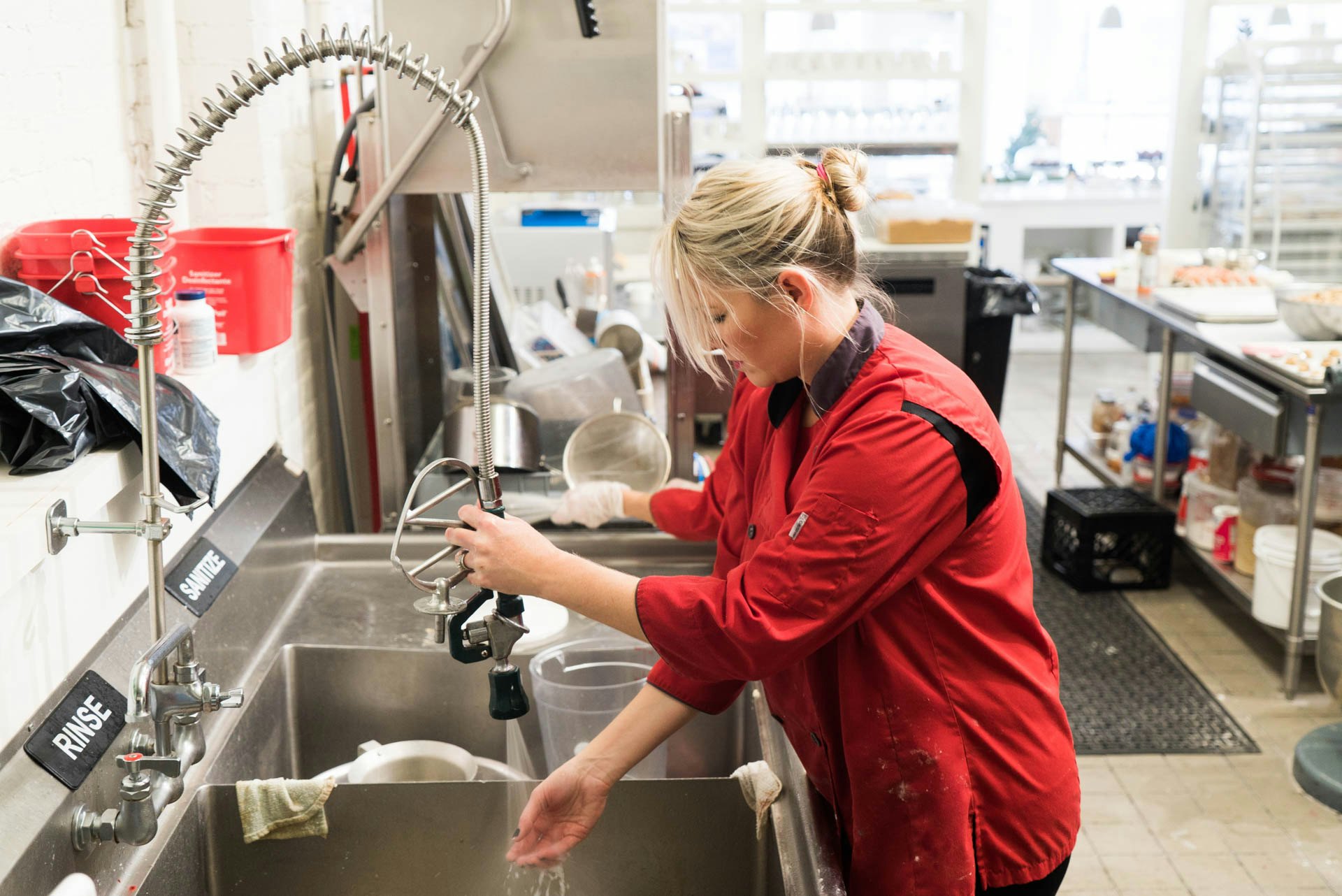 Additionally, almost half of all hourly employees know their schedules a week or less in advance. Environments like these can make it difficult for already disadvantaged employees to maintain their job because they do not protect against any unforeseen event or cost. We believe that a chance at stable employment is a right that belongs to everyone. Giving employees the tools they need to be successful definitely helps the employee receiving those services; but we also believe these tools help the employee be more successful, but also benefit the employer and the community as a whole.
We want to create a culture in our city that encourages and normalizes the idea of supportive employment because we recognize that employment plays a major role in ending the cycle of poverty. Whether an individual has struggled with addiction, incarceration, chronic poverty, or any other barrier to employment, we believe that everyone deserves a chance to succeed, and for some, that may require a creative and intentional work environment. Stability is essential in creating a more inclusive and creative economy, and employment is a major component to ensuring that stability.
We want to create a culture in our city that encourages and normalizes the idea of supportive employment.
Access Ventures is launching a program to incubate a new social enterprise or enterprising non-profit that is focused on creating employment opportunities for historically under-employed segments of the population. Our incubator is designed to foster the creation of social enterprises or enterprising non-profits in Louisville or Southern Indiana that are intentional about who they hire and how they support those they hire by creating a work environment and employment model that provides the additional support they need to be successful. The Supportive Employment Program will invest $100,000 as well as offer business development workshops for the creation of an enterprise that restores a job, restores hope, and restores opportunity to the individuals they support.
To learn more and apply click here.