Investing In A Vibrant Entrepreneurial Ecosystem
When Access Ventures launched Render Capital in February of 2020 with an initial strategy of building momentum for entrepreneurs through aggressive capital deployment, a key part of this solution was a multi-year regional competition to find, attract, and invest in early-stage companies that will move to, and grow the region. We knew these efforts would take time.
In the Greater Louisville region, there is a lack of access to capital that entrepreneurs desperately need to start and grow innovative startups, especially risk-tolerant, early-stage capital. A lack of access to risk capital is an obstacle to a vibrant entrepreneurial ecosystem that can attract and retain innovative, scalable companies. 
The average venture-ready startup in Kentucky has raised around $1.03 million at the seed level. However, only 1.2% of local founders have been able to raise any seed or angel capital for their business.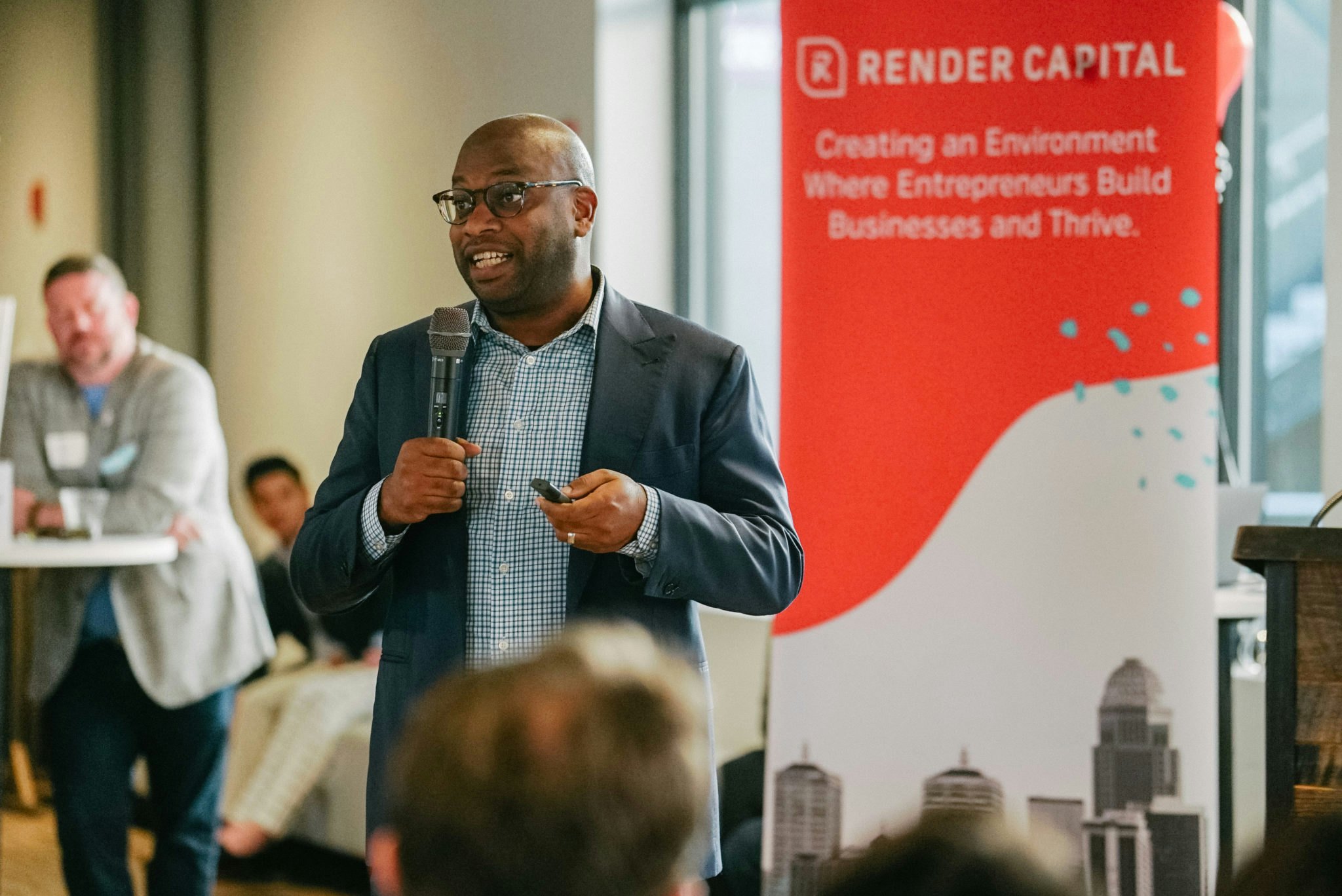 That is why, when we launched the regional investment strategy that is Render Capital, it included investment capital to support the Render Competition for an initial 5 years. The Render Competition invests $100,000 into eight companies each year, encouraging their growth and scalability within and beyond our region. Importantly, this initiative was crafted to be accessible and inclusive, to engage community stakeholders, and to show that our region is here to support startups. 
And because these things take time, we knew that year-over-year, we would see more and better applicants. We also knew that the strategic work of the Render team to include 100+ judges at various stages from across the country and across industries was also important. Over time, these partnerships will bear fruit. 
Additionally, as we build a region and begin to see an increased density of founders, we will see more money from outside of the region take note. But there again, these things take time.
It's not one thing that builds a complex ecosystem, but the tireless work of many people and organizations – which is why it was exciting to see the number of partners and the commitment of community members increase from 2020 to 2021. This truly is becoming the Louisville region's startup competition – and community collaboration and participation are the only ways to ensure its success into the future.
Our vision for the region is simple: to see a regional economy where entrepreneurs see Louisville and Southern Indiana as a place they can find the appropriate risk capital necessary for them to start, grow, and succeed in their venture. Period. 
Last Thursday night at the Render Competition Pitch Event we celebrated the region coming together to cheer on and encourage eight new investments. Now begins the work of surrounding them with the support needed to scale and win – and the ongoing work to build deeper partnerships to ensure the strength of these regional assets well into the future. 
At Access Ventures, we exist to build a more inclusive and creative economy that is equitable, dynamic, and resilient. At Render Capital – they do the hard work every day of taking that work into a specific region to support lasting growth for the Louisville and Southern Indiana region. But there is always an invitation in this work. Whether a corporation in need of innovation; an entrepreneur looking for risk capital; or a community partner/investor…Ensuring the success of this region, and this work to build a robust entrepreneurial ecosystem, will need the time and support of everyone.