Founder Stories: Ty Walrod
Access Ventures wants to celebrate the journey of the individuals behind our investments and partnerships. Founder Stories are a series of conversations with entrepreneurs, partners, and founders in our portfolio. We explore the motivation, inspiration, and innovation that drives the spirit of entrepreneurship in the workplace, as well as provide insight to balance our regular workdays.
In this founder story, we spoke with Ty Walrod, Co-Founder of Bright Funds. Bright Funds helps organizations and their employees change the world through impactful social good programs, and in doing so, makes their businesses more successful. Bright Funds enables employee donors to choose their cause and give to individual nonprofits or exclusively available "Funds" comprised of multiple nonprofits. We recently talked with Ty about his business and why he is passionate about his team's work. Here is what he had to say.
Describe the path to what you are doing now. What did you do before Bright Funds?
I grew up in Kansas. Even when I was young I was an entrepreneur. My dad helped me start a company when I was thirteen years old called Cornerstone Computers, and I was basically one of the youngest Microsoft OEM system builders and I would build and sell computers to people in my part of the world. Then I went to college, studied finance and accounting and helped start the entrepreneurship program at my university. Shortly after college I got the opportunity to move to San Francisco to work for Deloitte doing audit on VC's, private equity, and tech companies. I did that for two years, then I worked for the CFO of a company called Coverity.
I was there for about three years and while I was there I got a call from one of my friends telling me that he was getting kicked out of the Air Force under Don't Ask, Don't Tell and it kind of blew my mind that that could happen in what was then 2009. So together, we started an organization that became a high-growth grassroots advocacy nonprofit called Out Serve that ultimately played a material role in bringing an end to Don't Ask, Don't Tell. The point of telling you all of this is that I had a pretty normal career track until I co-founded this nonprofit that helped build equality across the US and pave the way to marriage equality today. And for me, that was the major "line in the sand" moment in my life, we started an organization that changed history.
What is Bright Funds?
Bright Funds is the most highly adopted employee-giving and volunteerism platform available for companies.
Why does Bright Funds exist?
We wanted to make giving more effective and we wanted to help people understand the impact of their giving. We also wanted to make giving the best possible experience.
How do you define entrepreneurship?
I would define entrepreneurship as the right combination of seeing an opportunity in a way that others haven't, and having the creativity and courage to think that you can do something better than before.
What advice would you give to someone that is starting out on their entrepreneurial journey?
Find a partner who you are close with, a good friend who you share the same interest and passions in a business perspective. That's one piece of advice, another one is put yourself in an ecosystem where there are other entrepreneurs and other people starting companies so that you don't feel isolated and crazy.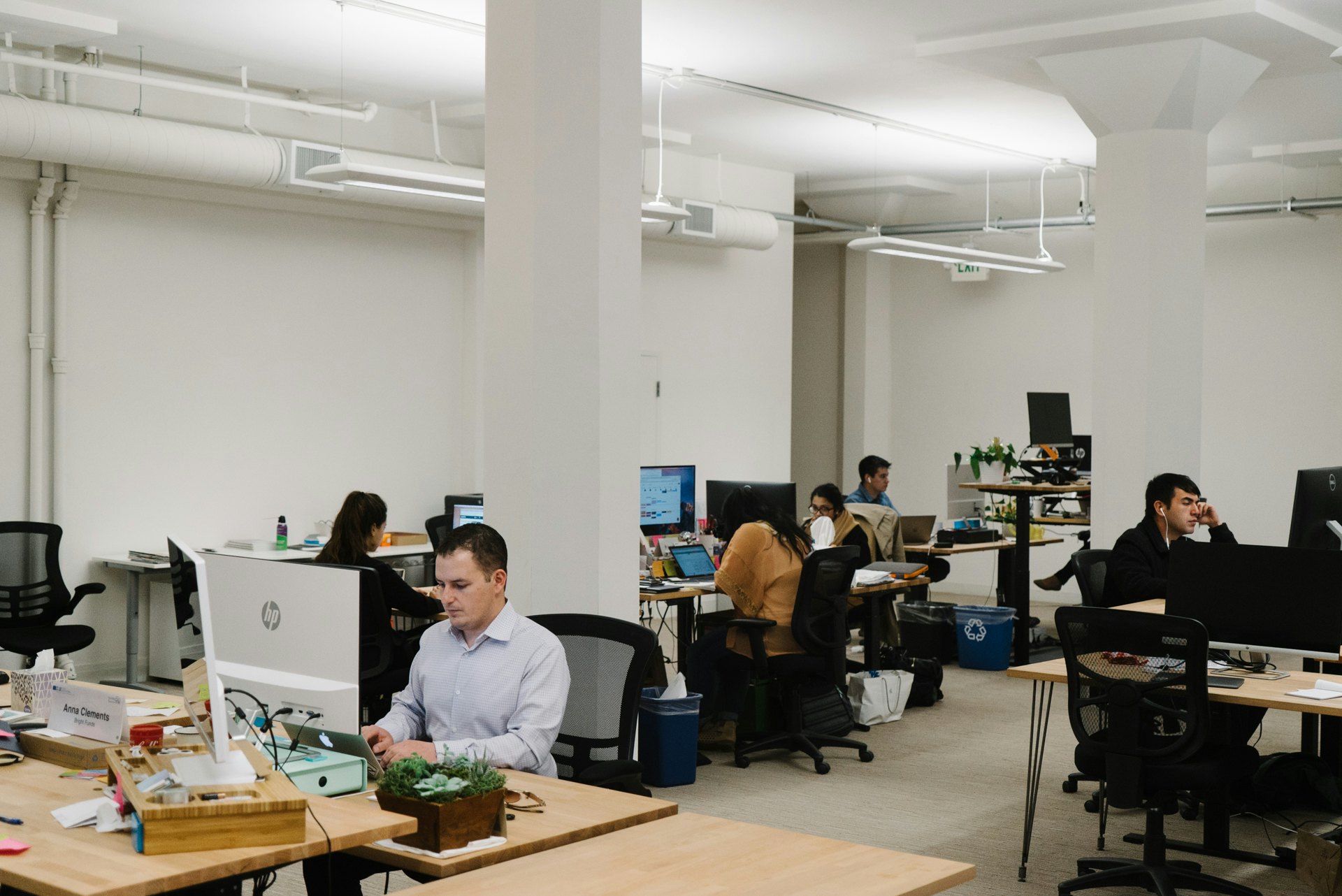 What does a typical day look like for you?
A typical day for me is I get up and meditate every morning. I actually have an accountability buddy and we both do our meditation and text the other guy, and if you don't do it, you have to Venmo $10 to the other guy. I try to mark off my most important task first thing in the morning when I get to the office or else I work from home to get it done and before I see other people. Most days will have multiple outreaches and follow-ups for sales, some days I have correspondence with our investors and there are usually one-on-ones with team members I have throughout the week. At least once a week we'll have a team activity, and try to do something together after work or do something that gets people to cross-pollinate outside of their functional group.
I know you love running and the mountaineering. How big of a role does that play in refreshing your soul?
I try to exercise 4 to 5 times a week, or at least every week day. I run several races a year, usually, running races. I'm not super hardcore about it, I like to have one to do and run a half marathon or a 10K, sometimes I do it with my friends and sometimes I do it with my family. On the mountaineering side, that is a serious passion, and I did it a lot more before I started Bright Funds. It's something that I have made a renewed commitment to. If I'm being honest, I am doing much less of it since starting this company, then I'd like, but I've had to find other ways to maintain my physical fitness than a four day trip to Sierra Nevada or spending days on Mount Shasta.

What's the biggest risk you've taken?
I guess I have a different risk barometer than most people…but probably the biggest risk is starting a company. There's significantly more risk in being the founder of a company than when I was an individual starting my career.
Is there a story you'd like to share about the impact that Bright Funds is making?
We have dozens of enterprise customers and over a hundred thousand people on our platform giving millions of dollars a year to really worthy causes. A lot of people rely on us to do that job well. When I think about that I realize that it is really important to give this light and continue to do a great job for our customers and investors, and if we do that, we will continue to make a positive impact on communities around the globe.
Do you feel a responsibility to contribute to something bigger than yourself? What kind of legacy do you hope to leave behind?
This company exists because those questions are important to me. After seeing moderate success with the nonprofit and seeing what a positive impact you can have on tens of thousands of people through leveraging technology, I knew that my next thing I spent my time and energy on had to have the opportunity for large scale impact. We have an opportunity to scale good, and that is what we're trying to do here, and I certainly hope and expect Bright Funds will outlast me.
What obstacles or barriers did you have to overcome to get Bright Funds off the ground?
It's easy to start a company. The hard part is realizing that your first idea is going to be changing, and changing fast. I think the hardest part of starting a company is seeing where the opportunity is and moving with it fast enough. Another challenge is finding the right team, especially in a really competitive environment like Silicon Valley. We've been very fortunate with the team that we have. Founders get a lot of credit for their companies, but the reality is that the founding team is critical, and the first few hires are essential to setting the tone and getting the company off the ground.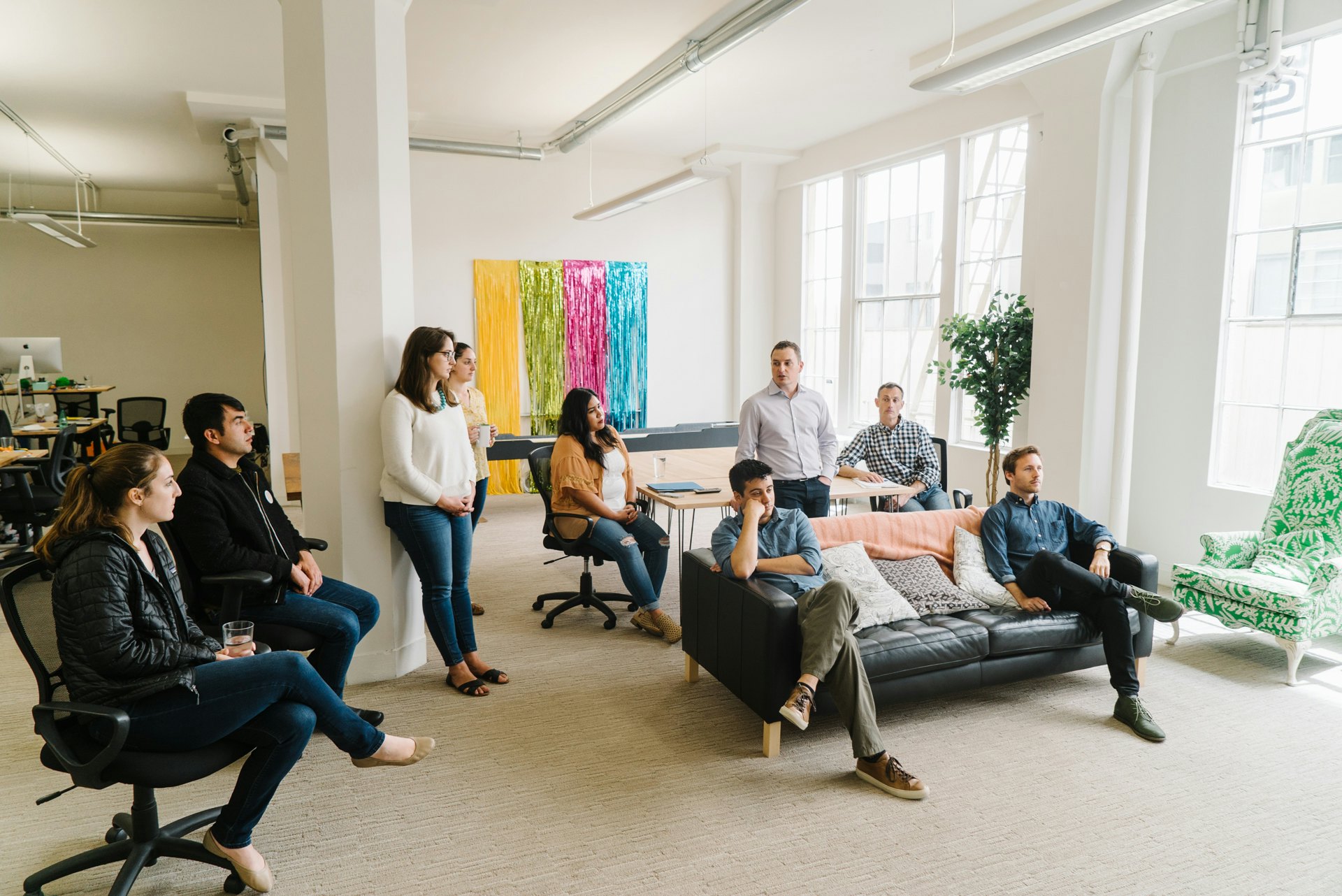 What do you think makes a Bright Funds team and how you work together unique?
We care about each other. Everyone is smart and works hard. Most people on my team are more credentialed than me and most people on my team can work at a lot of big places and choose every day to work at Bright Funds. For me, the team that I have and I am lucky to work with helps me show up and do my best work every day, because I realize that I have to show up for them and they show up for me. I think we sort of hold each other to a high bar. We're not perfect at it, but we trend in the right direction as a team, and that really is my favorite thing about going to work, is the people I get to work with.
What inspires you?
Elon Musk. You said what, not who, but the reason why I say Elon Musk is because he sees convention and does not care. He really sees an opportunity to change the world and just goes for it. Not everyone needs to be Elon Musk, but the more people that think like that, the better the world will be.
What personal rules do you abide by?
I have personal life goals that I set for myself once a year, and review quarterly, and I do this with a good friend of mine that is a startup CEO. I meditate daily and workout several times a week to have a clear mind and stay in good shape. I have a fiance that is really important to me, so making sure that I spend time of taking care of our relationship is important. I also emphasize taking care of my close friends. I'm pretty lucky to have a very supportive group of close friends and a lot of us our involved in early stage companies so it's also a support system built for the challenges of building a company. A lot of us have similar experiences in different settings.

Do you feel creatively satisfied?
That's a part of my life that is hardest to maintain out of all the different facets and one that I want to continue to nurture in my personal life. All growing up, I was involved in music, the jazz band and choir. That was always a creative outlet. I think being the co-founder of a company and more heavily involved in operations has made me realize that I have to consciously make time for creativity and I have actually made creativity one of the values of the company because of that.
What encouragement or advice would you give to someone joining your team?
Think big and understand how your role connects to the big picture possibility. It'll make whatever work you're doing a lot easier and bring passion to that work.
What's next for Bright Funds? What excites you about the future?
What I'm most excited about is we've got great product markets, and extremely happy customers, and now we are focused on getting Bright Funds in the hands of more and more people. So I'm excited about growing from a solid base to reaching as many people as we can through their companies. But there's a lot that has to happen first to do that, we need to make things scaleable and repeatable. We have to figure out how to tell our story to a huge audience. We have to have a robust global platform. But figuring out those challenges and chapters is a fun challenge, and a big challenge.
For more updates and information about Access Ventures consider subscribing to our newsletter.