Exploring An Opportunity Zone Fund
Leading indicators would say the economy is doing great: the Dow Jones is at an all-time high, and unemployment is at a 20-year low. We hope these trends continue.
Yet if we take a deeper look, the gap between who's doing well, and who isn't, has never been bigger. The stock market is booming, but the reality is that nearly half of Americans don't have money invested in the stock market.
And entrepreneurial activity—and the wealth and dreams it represents—is near a 100-year low. The unemployment figures may tell a promising story, but real wages haven't seen growth in 30 years, and the vast majority of counties have seen more jobs destroyed than created since the Great Recession. America's dynamism is in decline.
Entrepreneurs can turn an economy around. According to the Kauffman Foundation, nearly 100% of net new jobs are created by new businesses. Yet fewer and fewer entrepreneurs are realizing their dreams. It matters who you are: women, African-Americans, Latinos, rural Americans, and veterans are all under-represented in business startups. It also matters where you live: as the Economic Innovation Group frequently point out, success is highly concentrated geographically: 50% of new jobs since the Great Recession have been created in just five counties.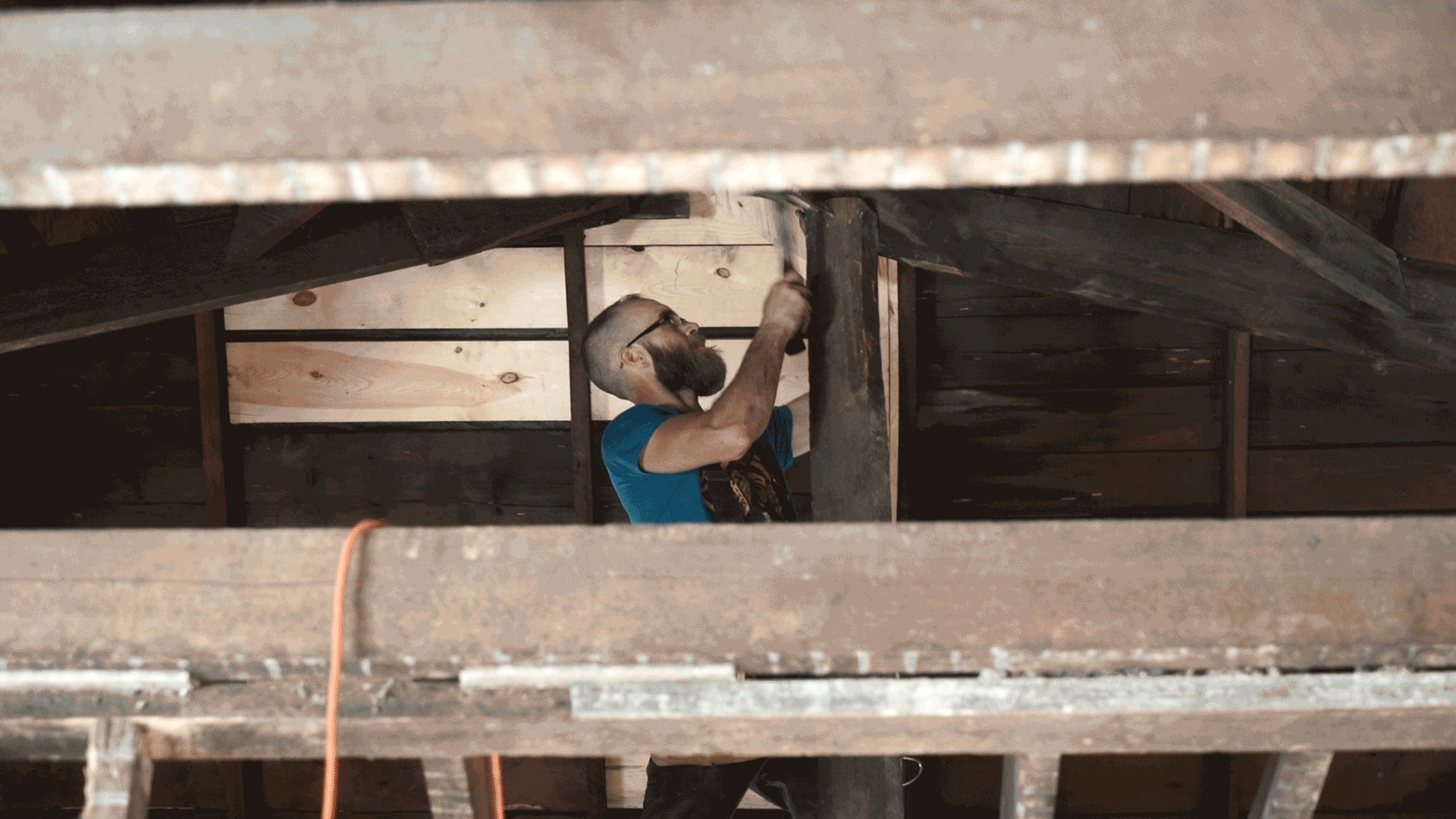 An Opportunity To Rebuild Communities
Fortunately, we have a rare opportunity to focus entrepreneurs, investors, and policymakers towards solving this problem. Last year, Congress passed the Investing in Opportunity Act (IIOA) in order to move capital to economically distressed places. We at Access Ventures have done our best to ensure that voices of entrepreneurs are represented in this legislation. At its worst, it would create a massive tax incentive to encourage gentrification. At its best, it will unlock the potential of millions of people across the country who today are out of the system. We want to do what we can to make sure we are at our best.
Today, we're taking another step. Access Ventures is exploring setting up a Qualified Opportunity Fund (or Funds) to build on work that we have done in communities such as Louisville, Tulsa, and Columbus, and explore opportunities in many more. We've piloted direct investments in local businesses, placed strategic bets in real estate, and backed national growing companies that we think have the potential to strengthen communities across America.
We also recognize that to be successful, it will require partnerships to achieve the desired outcome of this legislation, which is why we are partnering with Ross Baird, co-founder of Village Capital to explore the potential for developing an investment strategy to bring jobs, development and innovation to Opportunity Zones. Over the past nine years, through his leadership at Village Capital, Ross has demonstrated proficiency in finding and investing in some of the best entrepreneurs solving real problems across the country in sectors that have a direct impact on economic opportunity and environmental sustainability in communities across the country. Ross is one of the most experienced startup investors in economically distressed areas in America, and has spent nearly a decade helping build the ecosystems that help entrepreneurs succeed.
Today, we're taking another step towards setting up a Qualified Opportunity Fund.
While Opportunity Zones are a hot national topic, we aren't pursuing this just because of an important incentive, as attractive as it may be. Opportunity Zones, instead, provide an opportunity to focus on an investment strategy that can answer questions we have been asking for the last decade. How can you build an investment strategy that helps entrepreneurs across the country from all backgrounds, not just the 1% of companies that raise venture capital? How can you rebuild some of America's most storied communities, while ensuring that wealth is created for these communities and not just extracted from them? And how can you integrate a good business idea, and an important societal mission, into one investment pocket, rather than separate them into two?
Over the summer, we'll be having dozens of conversations across the country, laying out a template of what we think is possible around a "Qualified Opportunity Fund", and inviting local and national partners to join. We see a few core principles:
Place-Based And Local: "Small Is Beautiful"
At Access Ventures we have been investing in one neighborhood in Louisville, Shelby Park, for the past four years. Our investments in Shelby Park range from real estate to debt to direct equity. We've invested in growing businesses like Scarlet's Bakery, which helps women who are in the sex trafficking industry find living wage jobs and a path to better opportunities. We've invested in real estate like The Park, a coworking community with over 75 members working for, and starting, high-growth companies.
We've invested in local tech entrepreneurs, MobileServe, that are redefining the way companies and organizations track and report volunteering. As lead investors, we are proud of their path to this point – intentionally focusing on local investors to grow and sustain their business headquartered in Shelby Park. To date, they have raised now over $2M in venture.
In the process, we realized many small businesses still needed more capital to make it in business and yet, banks were not filling this gap. We then created the Growth Loan Fund, which is a character-based, no collateral required small business loan of up to $35,000 for any business in Jefferson County. In the past three years, we have lent $560,000 to 20 local business (from an original pool of $350,000) – of which, four are located even within Shelby Park. And we've invested in housing for the people who live and work in the neighborhood. It's only a small pilot, but after investing $2.4 million, we've seen 200 new jobs in the neighborhood and it gives us a vision for what could be.
Connecting Communities To National Best Practices
We saw the issues many small businesses in communities similar to Shelby Park face and worked with local partners to bring Kiva to Louisville in 2015 and have since seen over 125 businesses access over $750,000 in new capital to sustain and grow their small businesses. We've also made national investments in ventures that could help our target communities–and many like them nationwide. For example, we've invested in Fig Loans, which uses predictive analytics to help families forecast their cash flow, providing a cost effective alternatives to payday loans.
We anticipate that a national investment vehicle will be a combination of a few targeted, local geographies, building on the vision we have piloted in Shelby Park, and major national investments in businesses based in Opportunity Zones that can improve the health of a community, whether it's through fintech, transportation, food, education, health, or other strategies.
If you're interested in partnering with us in your community, or helping build a vision with us on a national level, let us know. We'd love to learn together, as we try and turn around our economy's most troubling trend, and cast a vision for a better, more inclusive future. And for more updates and information about Access Ventures consider subscribing to our newsletter.
This announcement is not a solicitation to make an investment in any fund or security, and no offering of a security is made hereby.