VSCO Voices – Eric Javier Mejia
Together with VSCO, we're excited to feature our VSCO Voices grant recipients. The program supports five creators with mentorship and funding to help them give voice to marginalized communities in the United States through art. This year's theme, Home, drew many wonderful applications and we are excited to be interviewing each creator that was selected for this year's cohort to learn more about them and their projects.
In this second feature, we talked to VSCO Voices creator Eric Javier Mejia. Eric is a Mexican-American writer, photographer, and director raised in Sylmar, California. Eric's project Azul is a surreal short documentary that follows Mexican American Artist Gabriela Ruiz as she materializes her personal and generational pain into art.
We spoke with Eric about his background, his ongoing VSCO Voices project, and what kind of impact he is hoping to make through his work.
Can you describe your path to becoming a writer, director, and photographer?
I knew I wanted to be a director since the age of 6. I turned to cinema as a relief from the pressures and pains of everyday life. My grandmother took me to the cinema every Friday. We watched all kinds of movies. Animated, dramas, comedy. Whatever was on the screen. I also found that cinema presented a way for me to connect with others and that's all I ever cared for. I've always been a people person. I just love people. They fascinated me.
For context, I grew up in Sylmar, Ca., a small Mexican community in the San Fernando Valley. I went to a really strict catholic school and our teachers were actual nuns. The convent was across the street and we had a school of maybe 230 kids. It was relatively small. It felt very small-town minded even though it's just a 40-minute drive from LA. I believe being in this environment, something I took as rigorous and oppressive to my creative self, contributed to my highly imaginative state of being. I didn't want to deal with the reality of my childhood for a long time so I found an outlet to create. I was viewing art at the time as a form of escapism and coping.
I would sketch and write on anything I could get my hands on. Receipts. Napkins. I'd get an idea and I'd just take off sketching visual ideas. I'd listen to classical scores and just feel something and immediately would get to writing. I would mostly wrote characters like myself or people I knew.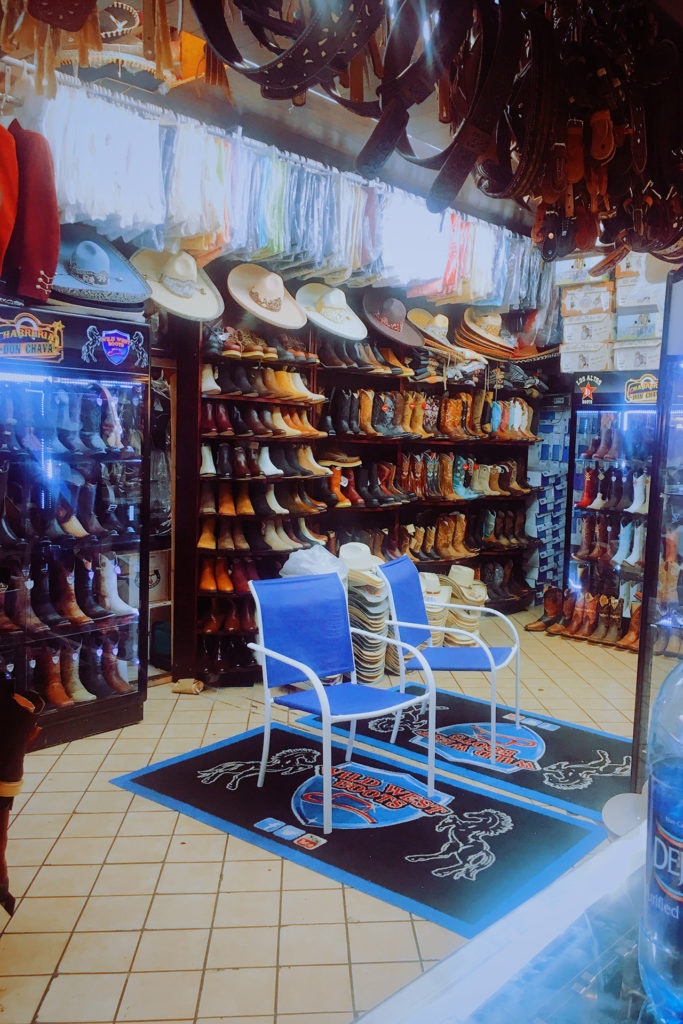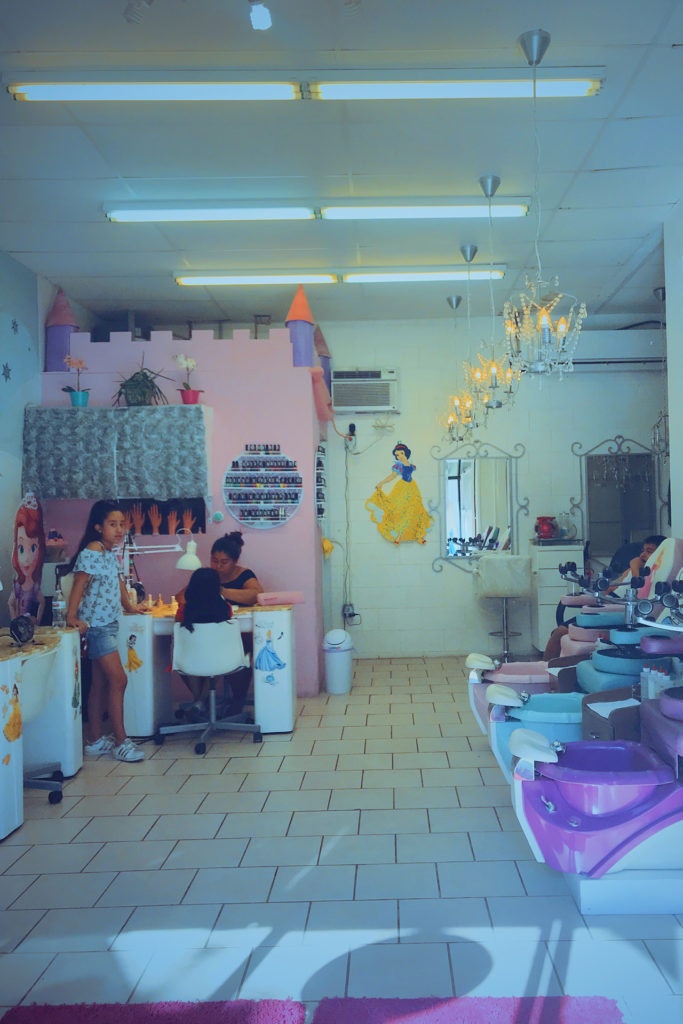 Since I wanted to be a director but didn't know how to, or had the resources to become one, I tried all kinds of internships to get into the movie business. I worked in a celebrity PR firm, worked for a major syndicated TV show, interned in domestic television sales, and they were all dead ends. I'll give myself credit in that I did call people to ask for work. I didn't care if they were higher ups. I'd call these execs asking to work for them and it seemed to work. But those jobs weren't my calling. I felt so alone. I was a storyteller having an identity crisis, trying my best to pave my way, yet working remedial jobs that ended up going nowhere.
It wasn't until I was in college that this Director, Paul Hunter, came into our school and mentioned his production company was looking for interns. I thought this could be my way. I didn't know a single person in the industry up until this point that could pave the way. I persisted to call his production company till they hired me. That internship turned into a PA gig almost within weeks, and from there I just moved on up. I dropped out of college because I felt I had the right foundation to learn and grown and my education wasn't going to give me anything more valuable than actually working in production. I was hungry to learn. The execs at this production company, Prettybird, were so caring. They taught me how to write music video treatments and how to pitch on commercials. I was on set any chance I could get. I met some of the most daring, creative and hardworking women in the business who literally took me in as one of their own. They taught me a lot about the business in a way no one ever had. I felt accepted, finally. I got what I needed in order to succeed and left on my own. I then went on to assist several pretty big directors to understand their process, worked for another major production company in LA and obviously had some more ups and downs. But in order to stay creative and stay financially afloat while having time to write, I started my own business writing music videos treatments for other directors.
Cinema presented a way for me to connect with others and that's all I ever cared for. I've always been a people person. I just love people.
I knew I still wanted to make movies, but I also wasn't a trust fund kid so I had to do it the hard way. I just began writing scripts and photographing friends and creating worlds on my own, building a visual style that represented who I was. I wanted to get an idea of what my worlds' looked like visually, so then I could translate that onto film later on. I think it's important to define your exact point of view, and when you don't have the budget to do so in a longer form, I think photography is a great place to start shaping that world. Because shooting films is so expensive, and I had tried to make a few, to no success. Honestly I believed I really needed to shoot a few more films, make some mistakes, find a wholesome crew and start over in order to get the hang of it. To me, photography is great, but it's not as challenging as it used to be since it's reflective of a moment, and I'm more reflective of a linear narrative in my thinking. I always have been, but I somehow forgot about it. I'm craving story now and giving meaning to the many stories that are trapped within me that I feel need to be told. I feel like the world is waiting on these so it's a mission of just letting them out that i'm now on. Lets see where this journey leads
What's the project you are working on for VSCO Voices?
I'm working on a documentary following Mexican American artist Gabriela Ruiz who is also like myself, finding her voice and power in the art world. She like me, comes from struggle. I see a lot of myself in her and see the hope of overcoming it in her journey.
We're both processing generational and colonial trauma that has purveyed the Latino community for centuries as a result of conquest and hierarchical need for domination. I wanted to show the world what an influential Mexican American artist living in the San Fernando Valley could rise up and do. I feel like her story is about to be a rags to riches tale. She's such a gem and she's selfless. She's someone who treats people with kindness and is totally relatable. That's who I want to see in the world. I've never met anyone with such a creative spirit who is also working on herself. We need more archetypes like hers in the arena and it felt like my destiny to show that. I take her seriously and I think others will too. I hope her story will help inspire other kids to rise up and claim their creative and emotional power in this new world order coming.
Why is working on this project important to you?
Gaby's vision is extraordinary. Her story is singular. I see a lot of myself in her. She's this imaginative creative in the making. We need more female visionaries to rewrite the human narrative like she is doing. I feel she's it. She's struggled just like I have and she's experienced the systematic pain of coming from very little. Her story is a story of triumph in the making. We rarely ever hear stories about Latinos who find their voice in the art world and I want to help her facilitate that.
What have you learned so far working on this project?
Two things, one, don't let anyone hold you back when you know in your gut what it is that you want to achieve. I recently worked with someone who was dispassionate about the work. I could feel it and it was permeating the creative process and the sense of safety of the project. I had to unfortunately sever the connection to the project and from there everything flowed. I was once told that to make a great project, all parties involved must be able to possess what the films energy needs in order for it to succeed. This film required a lot of emotional safety and protection and I had to set boundaries to protect that. I'm selective with who I work with based on the energy. It's always about the energy. I don't work with toxicity and I'm lucky to possess the ability to keep that away from my projects now. Protect your creative energy from someone determined to destroy themselves and you along with it. It's not worth all the money in the world if you have someone projecting their unresolved drama into your work.
The second thing is, they say you see the world as you are. I saw the world one way, and then you meet someone like Gaby and her complexity opens your eyes to another way of existing in the world. There's a level of honesty and truth that's there in her being. She sees the world in this shameless selfless way that I think we all wish we could possess and have. She's super accepting of you, and I didn't grow up with that, and I rarely see stories like hers in the media. I plan to change that.
What kind of impact are you hoping this project will have on you personally and for the community you're serving?
I hope this will give our Latino community the courage to open up more and explore our traumas and use creativity to tell our story. I want to empower our community. We've put so many rules on how we should live and many people become paralyzed in that box. Gaby's world is one of hyper-connectivity, intimacy, imperfection, magic and color and I feel our community lost that in the process of our parents coming to America. They had to work so hard to get out of poverty that they sacrificed their own personal needs for creative fulfillment so that we could meet our own. I feel it's our responsibility to make something of the lives our parents sacrificed in order to give us a better opportunity here.
For me, I just hope this story helps someone feel less alone and more inspired to go out and create. We're all just here to connect and if her story captivates someone enough to make a change for their own sake, then I succeeded.
I hope that my work gives people who feel lost, misunderstood and disconnected from others hope and the opportunity to see that they're not limited.
How might creators be a force of change?
As creators, we birth our own realities, and canvas them onto the world for others to ingest and experience. I would be doing is a disservice to society, if I didn't process all that was stuck within me. I look at my work now, compared to that of say, five years ago, and I think much of it was meaningless. I was lost. I had no identity and I didn't know what to say. As I started to process my own inner life, I finally began to accept everything I denied, and could see myself in the life of others. I was not as alone as I thought. What I had to say, was relevant with the state of the world and the stories people experienced. I hope that my work gives people who feel lost, misunderstood and disconnected from others hope and the opportunity to see that they're not limited. I hope to show humanity that there is another side to much of our confusion and that clarity is possible and if anything we are living in the generation that is trying to reclaim all the power that we lost and help us truly understand each other. Creativity will lead Civilization to a more fruitful and vulnerable place.
Is there a point in your career—5 years from now, or maybe 10—that you know you eventually want to get to?
I come from the school of "if it is meant to happen, it will be." I see myself as an influential director making movies about truth. People are hungry for it. We've been fed so many empty fantasies and we're starving now. If I can meet that need, then I've succeeded. My cinema seeks to serve the human condition's need for greater intimacy and connection that we struggle with currently.
I care to believe that I came to this planet to help repair the human condition by telling stories about our searching for a deeper connection. My work is about people trying to resolve and make sense of their trauma and all the walls we hit on the way to this resolve. Many of us get lost on the road, and give up, settling for one false security or another until that doesn't work.
Is there any advice you'd give to someone who's just starting out?
I hate telling people what to do, but if you asked me, I'd say go to therapy. Find a therapist who will help you unpack all that you have put away within yourself. Once you do that, your creativity will be unlimited and sharpened cause you'll know how to create and write stories that nourish people. I feel I now understand how to create projects based on the current generation's need.
People come to movies to feel connected. I thought once I went to therapy, I would no longer be able to write stories about the darkness that humanity has to grapple with because I was "healed." I thought I'd have nothing to say if I'd rid my life of the torment and pain and suffering we've been told we have to go through in order to be great artists. That is a lie. All you're doing is riding the car around with grinding brakes. Pretty soon, that car is on a mission for the nearer walk.
Do you feel a responsibility to contribute to something bigger than yourself?
I very much do have a responsibility to creating a narrative that makes people feel connected. We are bearing witness to a great human crisis as a result of hyper connectivity through false means. Humanity is on the verge of a major evolution. Our world is going to experience a major shift in evolution emotionally and that will change the architecture of the world we see today. I see a different world tomorrow and I want to be at the forefront of this great movement back to ourselves.
You can read our first VSCO Voices feature about Deun Ivory here. To stay up-to-date on our most recent journals and work subscribe to our newsletter.
Photos provided courtesy of Eric Javier Mejia.