Why CreativeMornings Is Worth Supporting
What does it mean to be a creative? And where do you go to find and meet other creatives in your city? Almost five years ago, while in the early stages of determining programs for our creative economy initiative, I started to ask these types of questions at Access Ventures. These questions became the fuel that ended up driving me to start CreativeMornings in Louisville. Here's a brief history and behind the scenes narrative to how CreativeMornings launched in our city.
Initially, Access Ventures first major effort to support creatives was through a program that resourced and funded local creators in Louisville to design and install art murals in the Shelby Park neighborhood. These were beautification projects that were connected to the theme of "Building Something Bigger Than Ourselves." It was in these conversations with creators about our local creative community and the current challenges that exist in knowing who and where the creatives are in our city that I began exploring the possibility of starting a gathering for creatives as a way to identify, connect, and better support our local community.
As a transplant from Georgia to Louisville, I was already familiar with a large creative gathering in Atlanta called CreativeMornings, which became my inspiration for Louisville. With a quick google search, I learned that CreativeMornings is an organization that is much larger than a free event in Atlanta. And it was started back in 2008 by Tina Roth Eisenberg out of her desire for an ongoing, accessible event for New York's creative community.
The concept of CreativeMornings was simple: breakfast and a short talk one Friday morning a month. Every event would be free of charge and open to anyone. Today, attendees gather in 198 cities around the world to enjoy fresh coffee, friendly people, and an international array of breakfast foods. Volunteer hosts and their team members organize local chapters that not only celebrate a city's creative talent but also promote an open space to connect with like-minded individuals. The growing archive of past talks ranges from design legends to hometown heroes. Speakers are selected by each chapter based on a global theme for that month.
It became clear to me that CreativeMornings might be a great solution for fostering community in Louisville. With Access Ventures' support as first mover risk capital and the organizational support to commit the time and effort required for this radical idea to become reality, I started creating a proposal and plan to launch this new program.
However, before applying to CreativeMornings, I was keen on seeking feedback from stakeholders in the community on whether Louisville even needed (or wanted) another "event" for people to attend in our city. I spent the first month or so meeting with over 50 people from various organizations, museums, communities, and more introducing them to the idea of CreativeMornings, asking for their feedback and interest, as well as their support. These meetings became incredibly fruitful and a lot of the success in Louisville can be traced back to these early conversations where we gained support from people that would later become speakers, volunteers, local sponsors and partners like Kertis Creative that still help support us today!
"We have been able to provide a consistent gathering place through CreativeMornings for creatives to gather, be inspired, and challenged as well as learn from people from different backgrounds and experiences. "
After completing the rigorous CreativeMornings application process and interview, Louisville was approved to become the 101st chapter of CreativeMornings and we launched our first event on January 16th, 2015 at 21c Museum with Alice Gray Stites as our inaugural speaker, and we have been hosting creative gatherings every month since then.
As I reflect on the past four years, there have been so many amazing people and organizations that have helped us start, grow, and support our local CreativeMornings community. We have been able to provide a consistent gathering place through CreativeMornings for creatives to gather, be inspired, and challenged as well as learn from people from different backgrounds and experiences. It is why we believe CreativeMornings is a worthy financial and human capital investment because it highlights how much you value creatives in your city.
Let's explore three reasons why CreativeMornings is worth starting in your city or why you should consider supporting an existing chapter with financial, social, or human capital:
CreativeMornings is accessible
A major barrier for most people is the lack of opportunity to travel and attend conferences for professional development and networking. Conferences are not always accessible because they come around once a year, may not be local, and oftentimes cost hundreds of dollars for a single ticket. CreativeMornings was created to be a place that welcomes everyone. It was designed to be an accessible way for local creatives to connect, learn, and be inspired as well as celebrate the creativity and people in their city. It is a powerful visual when you see the diversity in the room like a college student that is sitting next to the CEO of a company at one of our events. When you remove the barrier of cost then everyone has the chance to attend these events every month and create lasting connections with other creatives in a unique way that makes them feel like they belong to a community.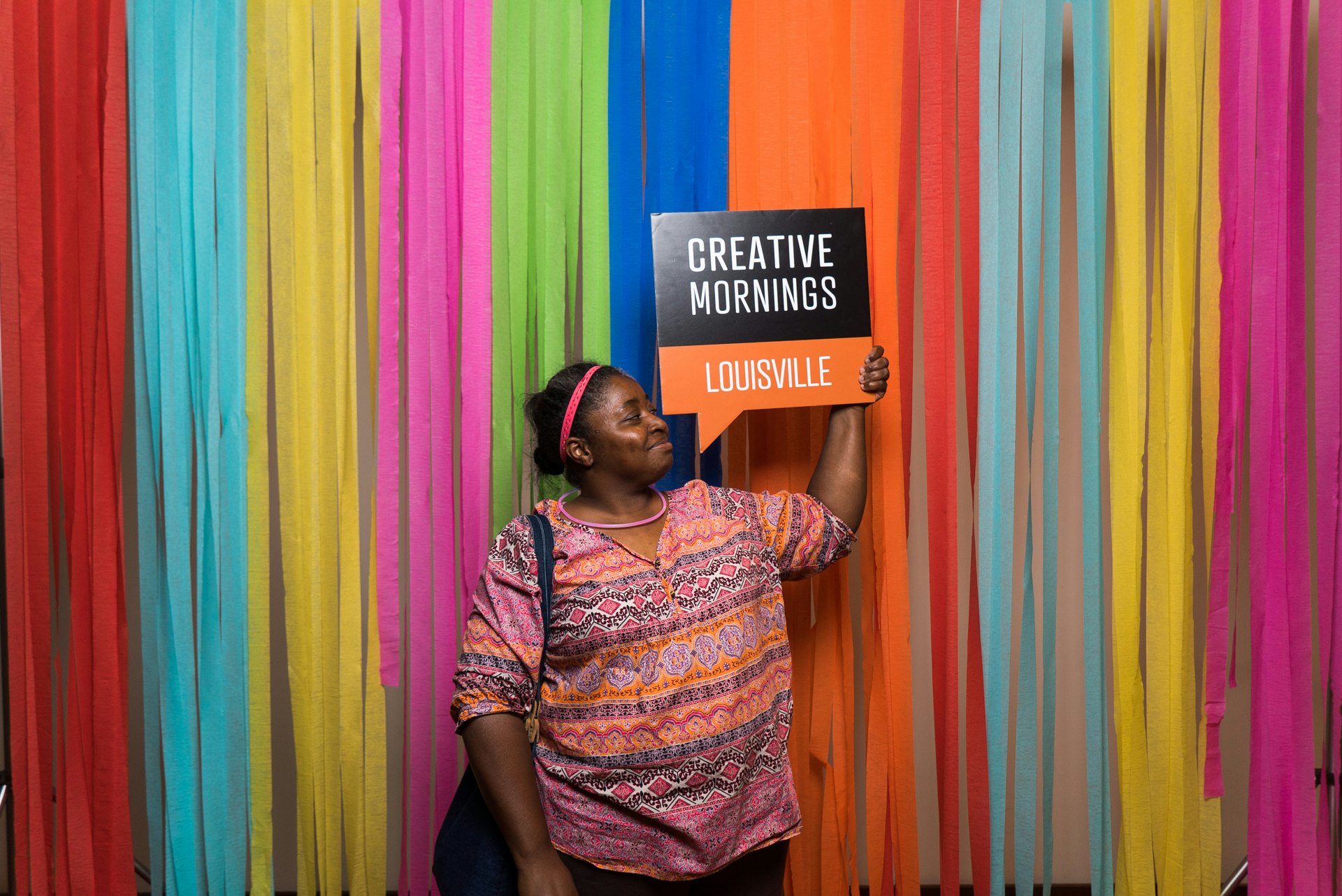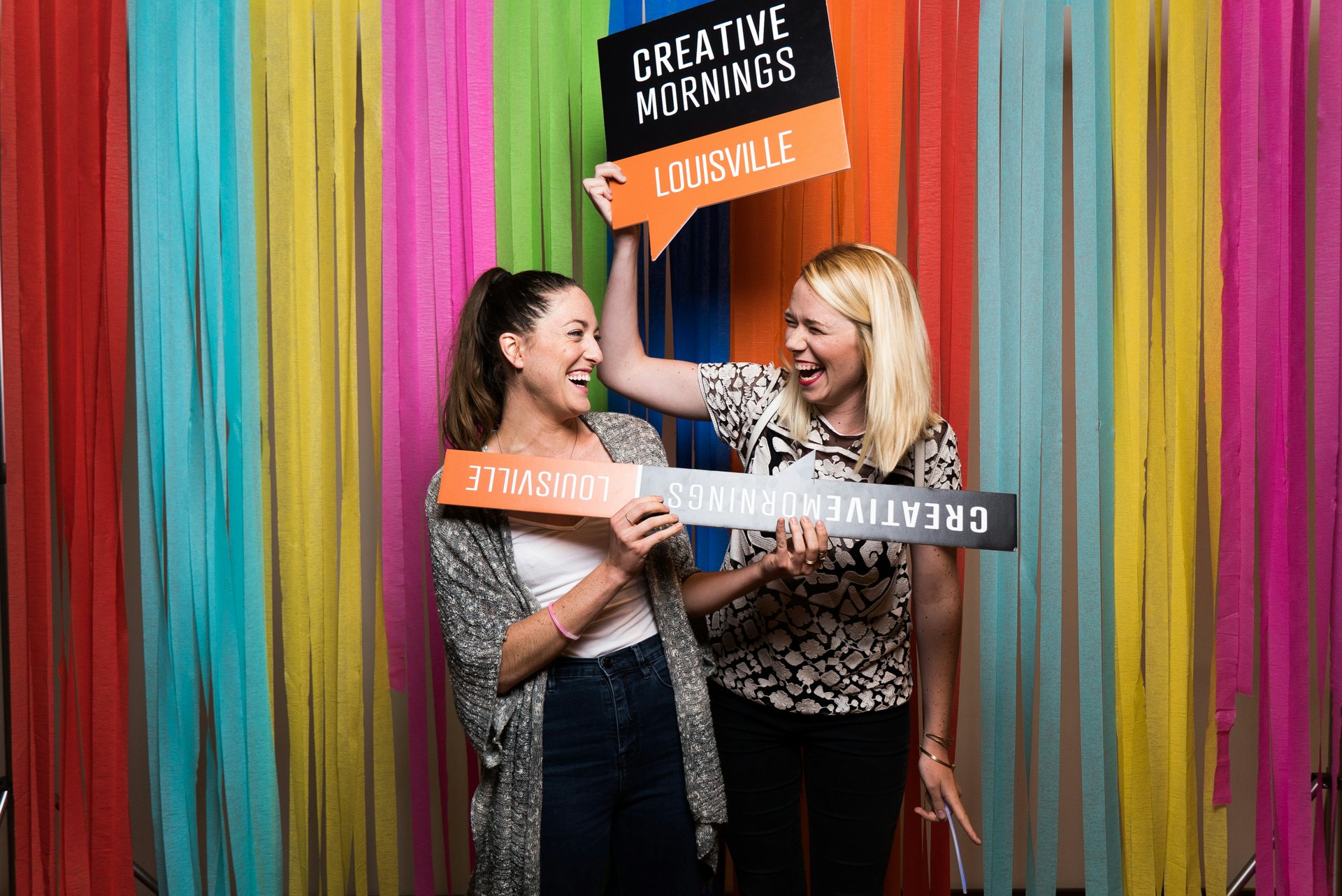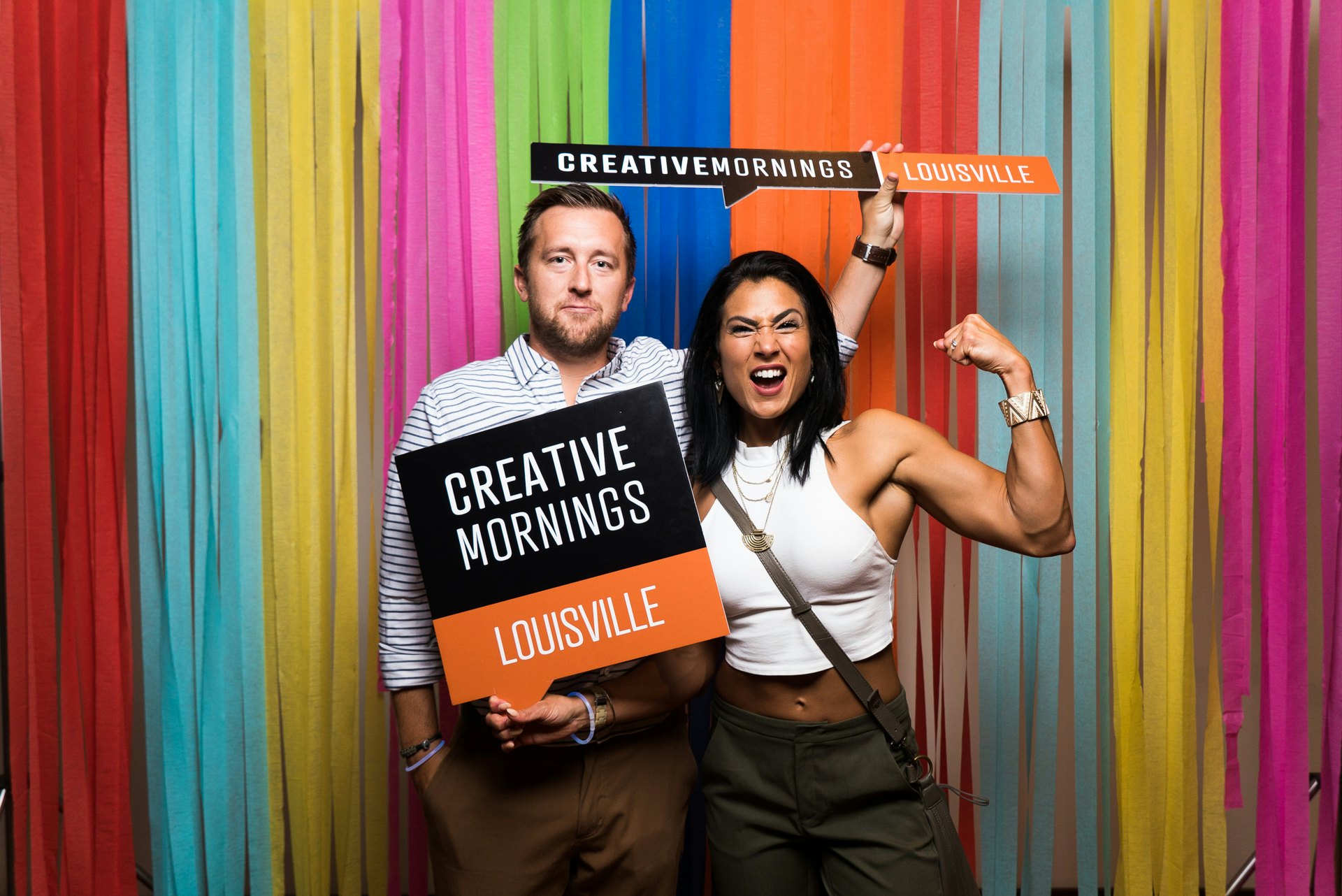 CreativeMornings builds confidence
There's a common lie that people often fall victim to believing and that is this idea that they are not creative. And this typically happens when someone in their life, either a parent or a teacher or maybe a boss, shut down one of their ideas and they start thinking of themselves not as a creative from this point on. But we know that is not true. CreativeMornings' mantra "everyone is creative" rightly argues that every person is born creative so there is no need to divide people between creative and non-creative types. Though the way we might express that creativity looks different it doesn't mean a social worker is any less creative than a graphic designer. And so at CreativeMornings events, we are constantly reminding people that we are all creative. Each month our speakers are tasked with the same job to inspire, challenge, and encourage our community to be better as part of their investment back into the creative community. All employers desire for their employees to be more creative so what a great opportunity to support creatives each month by helping unlock their creativity and build their confidence to tackle problems in work and in life with a fresh perspective.
CreativeMornings is more than an event
It is a community. CreativeMornings is expressed through monthly events, but the true value and benefit is being a part of the community. Each month we see our events grow with more and more new people who are just now discovering CreativeMornings or they have just recently moved and are looking to get more plugged into the creative community. CreativeMornings provides the opportunity for you to be a part of a community both locally and globally. In many ways, CreativeMornings has become the front door to our city where new people come to meet the culture makers and creatives that make our city so attractive.
Being a part of a community is a two-way street. The CreativeMornings community is an opportunity to receive a lot of value and benefits like discovering new job opportunities, connecting deeper with like-minded individuals, or staying connected with what is happening within our city. But it also provides opportunities for members in the community to play a role and invest back into the community as well. There are many ways to play an active role in the community like hosting an event, attending regularly, helping financial sponsor an event, or volunteering your time and talents. And when people begin supporting and investing back into the community then we start to hear stories about how their lives have been positively impacted through participation in a creative outlet and successful program.
How many other free gatherings for creatives are you aware of that has reached and impacted so many diverse groups of people and is completely volunteer-driven? We believe the impact created in these local communities is significant given volunteers are responsible with fundraising, selecting venues, coordinating coffee and food vendors, recruiting photographers and videographers, and proposing speakers. CreativeMornings has proven itself in Louisville to be a great catalyst for building and fostering the creative community with excellence that was nascent before these gatherings. It is a community that empowers people and stimulates the innovation and creativity which can ultimately drive inclusive and sustainable growth for local economies.
CreativeMornings is a worthy financial and human capital investment so consider how you might be able to support these gathering of creatives in Louisville or in your city. CreativeMornings needs more generous partners like Mailchimp, Community Foundation, GE Appliances, Adobe, and more that understand the importance and value of financial supporting these gathering for creatives in our communities.
To learn more about CreativeMornings in Louisville visit us here or to get involved send us an email! And if you are looking to find a chapter near you or to start a chapter visit creativemornings.com for more information.