Bringing Neighborly Love to Affordable Housing
There are 54 million empty bedrooms in the United States, and because boomers are aging and more and more become empty nesters each year, the number of empty bedrooms in the homes of the elderly population is at an all-time high. One-third of the housing stock in 2035 will be home to people over 65, and half of those will be single-person households.
We are also in a housing crisis. Almost half of all U.S. renters pay too much on rent— leaving less income for food, transportation, education/child care, and savings. What if, instead of letting those rooms sit vacant, we were creative with that space? Only 2% of people over the age of 45 are renting out space in their homes and according to AARP, 40% of that population is interested in renting out space in their home but are not.
Nesterly is an easy way to find a trusted tenant for over 30 day stays. "Most of the community we work with are empty nesters and retirees who have a spare bedroom in their homes and delight in the idea of sharing their home with a young person, like a college student while also making some extra monthly income" says CEO and Founder, Noelle Marcus. Nesterly is solving multiple problems with one solution. Many elderly people want to age in place but often cannot afford to do so or they become lonely which can have a negative impact on one's health. 90% of adults want to age in their current homes but fixed and limited incomes, increasing home maintenance costs, rising property taxes and declining social networks are all barriers that keep them from being able to do so. Nesterly addresses each of these barriers as well as those the young person looking for an affordable place to live is facing. Student debt has climbed to an all-time high of $1.5 trillion in the United States, and there is an alarming rise in food insecurity on American campuses. Decreasing housing costs for students is one way to offset the student debt crisis our nation is facing.
Noelle Marcus, CEO/Founder of Nesterly
Noelle Marcus started Nesterly because she and her family have witnessed how difficult it can be to access affordable housing. She learned about the desire many aging adults have to stay in their homes but the economic, social and physical challenges to doing so, the solution of Nesterly seemed like common sense.
"I was far from home, and being halfway across the world can be an isolating and lonely experience."

Lawson, Nesterly User
Using the Nesterly platform, an elderly couple living outside of Boston, MA has opened their home to Lawson, who moved to Boston from Australia to conduct clinical research at Massachusetts Eye and Ear Hospital. They have been home-sharing for over a year now. "I was far from home, and being halfway across the world can be an isolating and lonely experience." says Lawson. The isolation he was feeling and the unimaginably high housing costs in Boston, made Nesterly a perfect fit for Lawson. In addition to providing a home away from home for Lawson, Bettina and her husband also receive an extra set of hands around the house. "I expected that the guests that we have found through this program were going to help, but I didn't expect the connection we were going to make."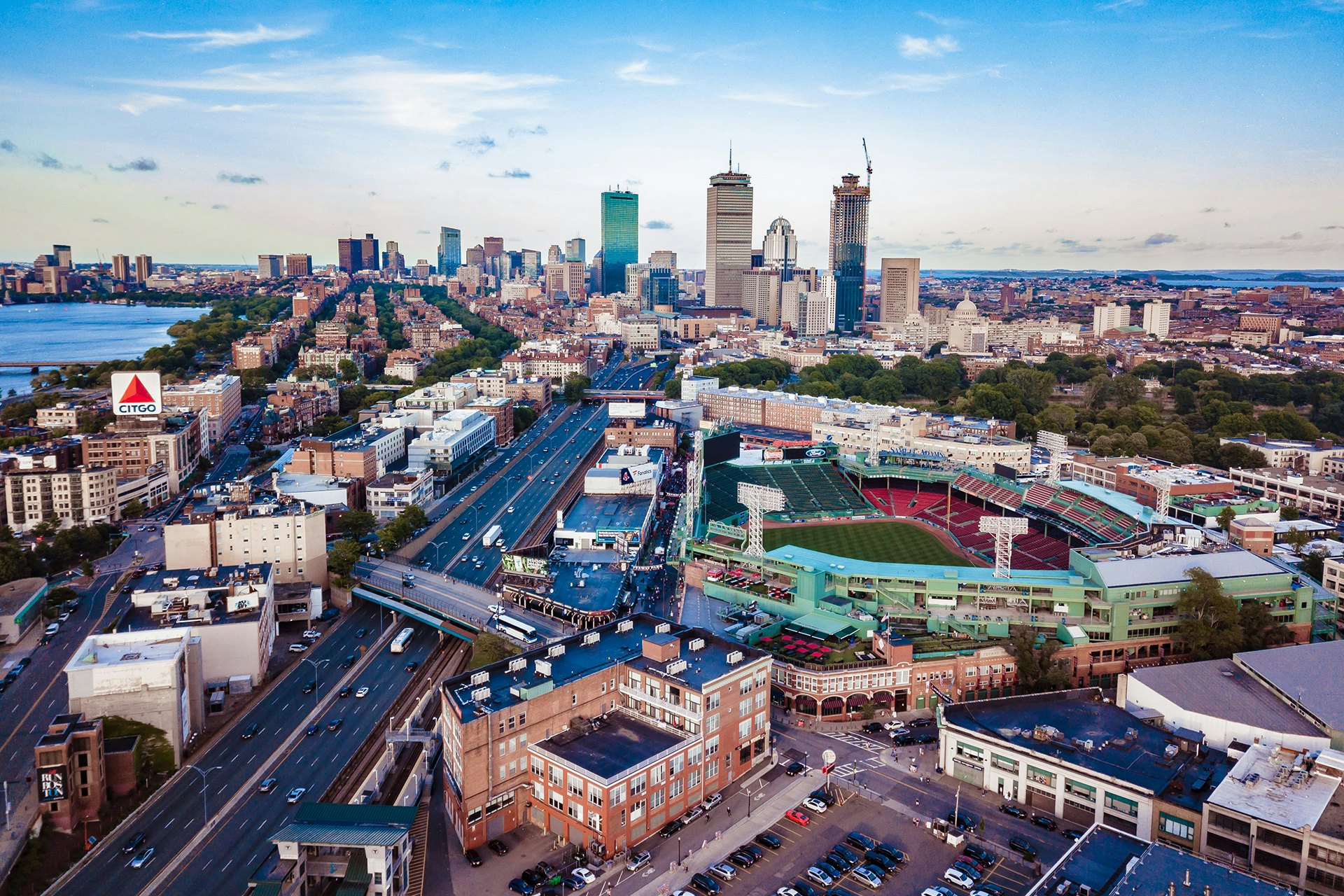 Boston, MA.
Another Nesterly user, Brenda who wants to age in her home was struggling to pay her utility bills and save for home repairs, finding Abby has not only allowed her to make some extra income but the two have become good friends and enjoy cooking together. The intergenerational aspect of Nesterly's product is unique and therefore the outcomes are unique. It leads to a deeper understanding of people who have different experiences, which ultimately leads to more empathy.
Noelle and the team at Nesterly embody empathy. While businesses and individuals have been struggling to maintain normal during the COVID-19 pandemic, Nesterly immediately jumped into action mode. They created a platform called Nesterly Good Neighbors which allows elderly and more vulnerable people to submit tasks such as picking up a prescription or getting groceries and then trusted volunteers can claim a task and complete it. "We decided intergenerational home-sharing and actively pursuing new users needed to be temporarily paused in light of COVID-19," Noelle said, "but we have this team and this platform that primarily serves people over the age of 55 and we were already providing a matching service based on needs." Seniors have been calling and asking for things and needing support from their local governments and service providers. As Nesterly began to understand the challenges people were facing because of COVID-19, the team made a quick decision to build a tool to provide support. "We knew the Nesterly population was particularly vulnerable and we wanted to continue to serve and be helpful to this population."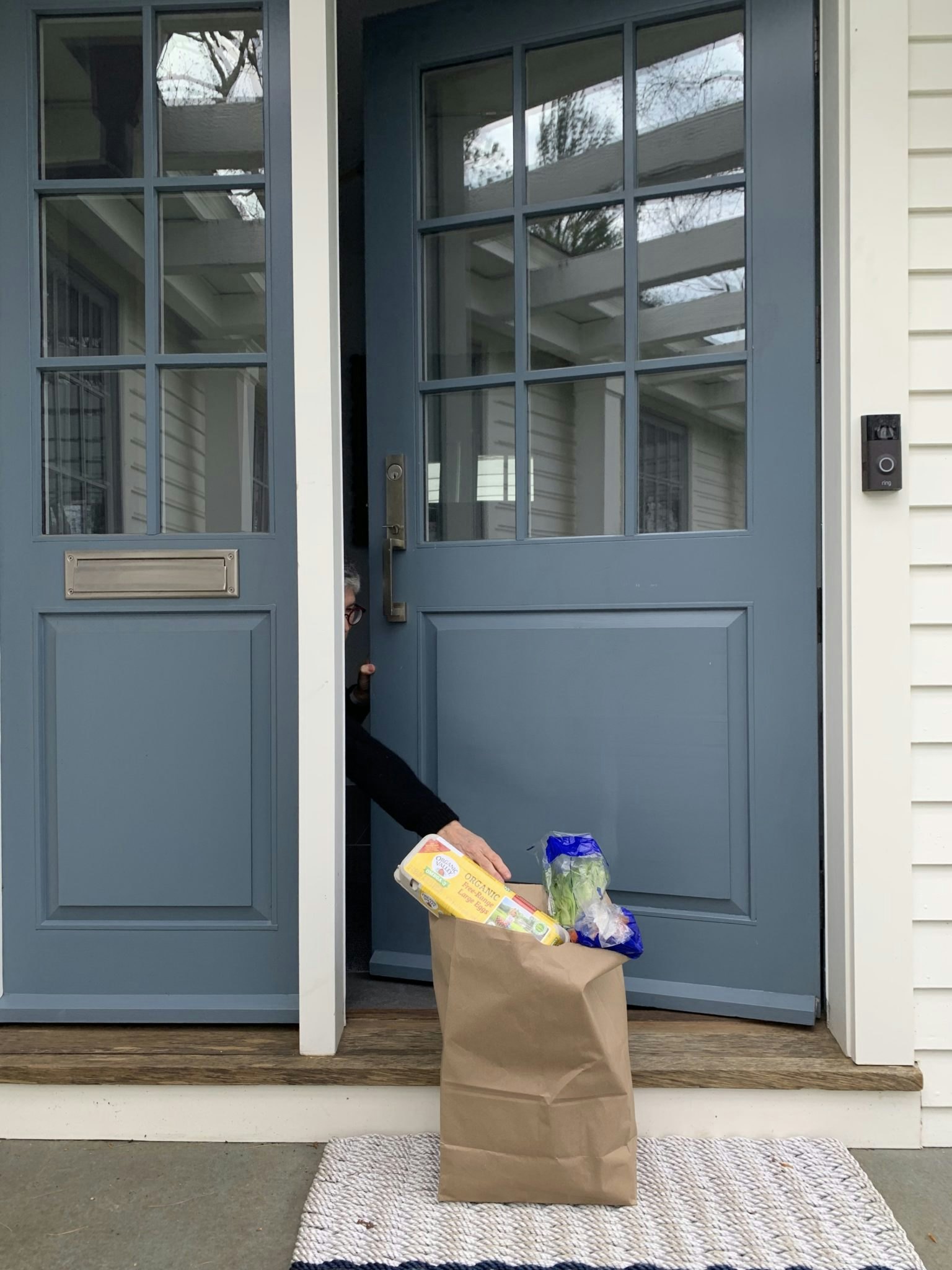 Seeing this company act in such a way that served their target population beyond their primary platform, even if it meant late nights of product development and working hard amidst all the changes and uncertainties has made us even more aware of the team's heart for what they do and the work ethic behind it.
We are proud to have Nesterly as recipients of our Reconstruct Challenge grant program and are excited to continue to watch them serve communities all over the U.S. As part of the Reconstruct Challenge, Nesterly is launching its primary platform as well as Nesterly Good Neighbors in Louisville, Kentucky. Learn more about Nesterly here.