Access Ventures Summer Intern Experience
We value internships at Access Ventures because the problems we are trying to solve are too big for us to solve on our own, and the change we desire to see will require a movement of like-minded entrepreneurs, creators and investors sharing in an active and vibrant vision for their communities. We love sharing our vision with interns, and we love seeing them take this vision back to their universities, neighborhoods, and future workplaces.
The internship program at Access Ventures is designed to give college students or recent college graduates real work experience by helping us solve real problems. Our goal is to ensure interns get the full experience of what it is like to work in impact investing at a private operating foundation.
This summer we welcomed five interns who worked across our creative, investment, and program teams. They all served as valuable additions to our team. Before they left, we caught up with each of them to ask them about their experience with Access Ventures and what they got out of the internship. Here is what they had to say.
Matthew Edson | Creative Intern
What drew you to an internship with Access Ventures?
I was drawn to an internship at Access Ventures because I could see how they were on the forefront of impact investing and combining that with creativeness. I especially found it interesting that they were willing to put so much time and effort into the creative economy. As someone who is a "creative" it was really exciting to see a company trying to bring understanding and awareness to the creative side of the world.
Did interning at Access Ventures encourage your personal growth? If so, how?
Yes it did. It encouraged me to take more risks and trust my judgment. Before I started I would be constantly second guessing myself, but being put in charge of creating a marketing plan for a company forced me to trust my instincts and that was incredibly encouraging to me. Being the lead for such an important task forced me to be out of my comfort zone and to be confident in my plan and learn how to effectively communicate that plan to others so we are all on the same page.
What skills have you learned during your time at Access Ventures?
The first and most important skill that I learned was that it's 65 grams of coffee to every 8 cups of water. Without that skill I wouldn't have survived. In reality, the skills I learned were numerous. I learned to be a better listener and to hear people and the "invisible ink" that they are communicating, I gained my certification in Google Analytics and Google Ads, as well as finding my rhythm when it comes to time management or creating a marketing plan.
Esther Heath | Creative Intern
What drew you to an internship with Access Ventures?
Being originally from Louisville, my hope was to intern somewhere not only in Louisville, but also deeply connected to Louisville. The work that Access Ventures does for local communities and companies is something that I value and wanted to witness, capture, and share. I was excited for the opportunity to intern at Access Ventures because I knew that the stories I would aid them in telling would have an impact on a city that I love very much.
Do you have a favorite memory from the internship?
I thoroughly enjoyed assisting with the VSCO Voices events. I was moved by the artists' vulnerability when they spoke of their projects as well as their desire for excellence and openness to critique. The dialogue between the creators throughout the course of the events and meetings was constructive and thought-provoking . Because visual storytelling is one of my passions, getting to meet and talk with the VSCO Creators as well as learn about their beautiful projects in depth was an unforgettable experience for me.
Do you think the internship has influenced or will influence your professional career? If so, how?
Definitely. I think interning at Access Ventures showed me a different, more brand-oriented side to visual storytelling that I had not adequately explored or appreciated prior to this summer. In addition, I was pleasantly surprised to learn as much as I did about the different marketing and social media approaches involved in maintaining and uplifting a brand.
Cooper Winrich | Investment Intern
What drew you to an internship with Access Ventures?
At the start of my college career, I was pushed into the private investment side of finance, in particular private equity. However, after doing more research, I found that venture capital fit me much better, and I immediately reached out to an employee at Access Ventures to see if he had any advice for me going forward. After that, I found that I had discovered an amazing workplace that fit me perfectly, so I applied right away and it took off from there.
What surprised you about the internship? Or what weren't you expecting?
I was expecting it to be much less relaxed than it is, and I didn't expect to be given the responsibility I was given. In the office, it's less of the strict hour by hour monitoring of when you're working, but as long as you're getting the work done in good time, nobody is going to complain. And at Access Ventures, interns are given their own projects as if they were full employees of the firm. This heavier responsibility helped motivate and energize me to work harder.
What skills have you learned during your time at Access Ventures?
Access Ventures has really taught me to think in a different manner than ever before. They recognize everyone as people before employees. They see the future that could come out of these amazing advances in technology. And they look to encourage you to be the best version of yourself that there is. All of this has helped me grow more as a person and is leaving a lasting impact on my life.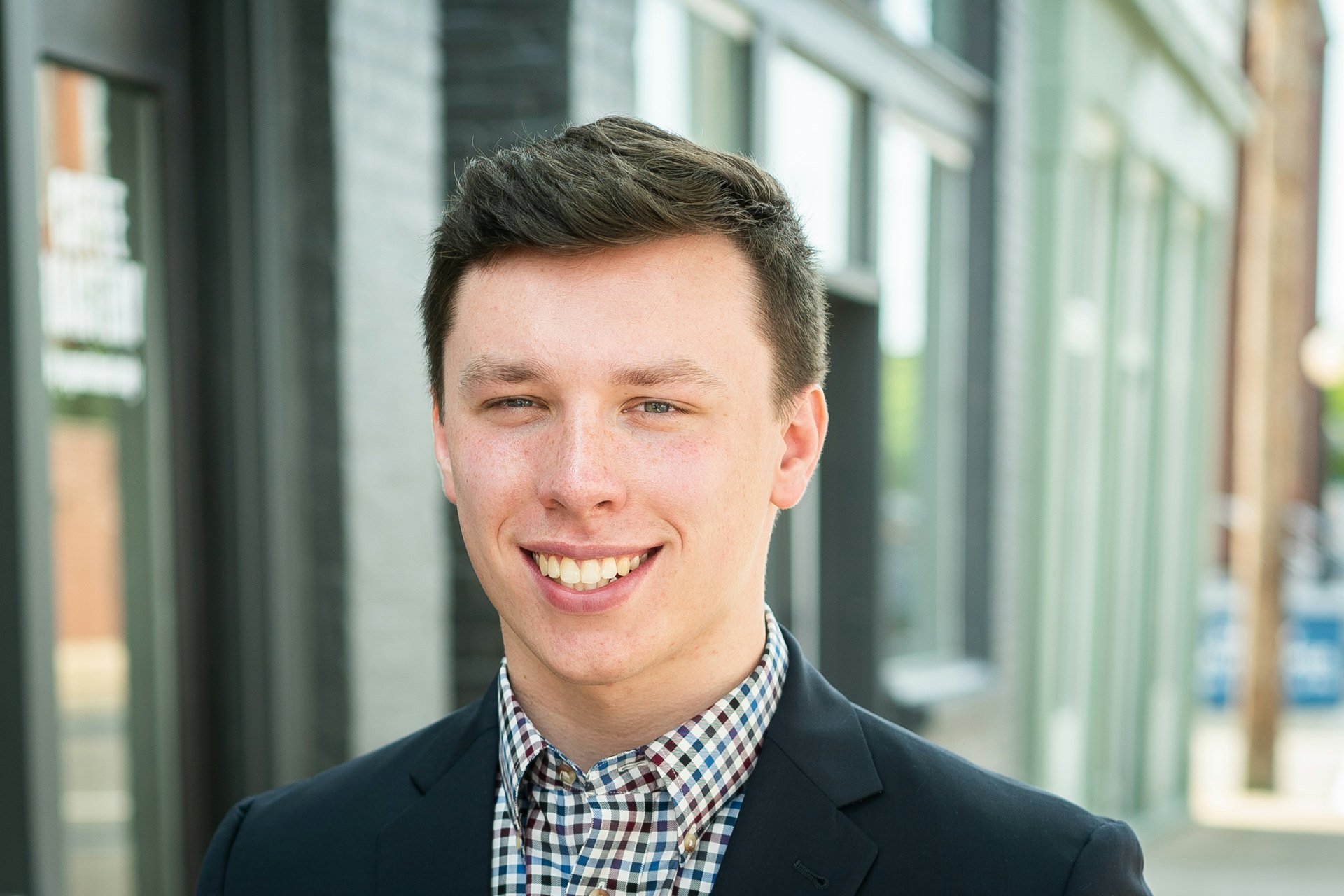 Matthew Puryear | Investment Intern
What drew you to an internship with Access Ventures?
I was drawn to Access Ventures because of the venture investing. Throughout my formal education all of my investment knowledge has been centered around either public companies or privately owned large-scale businesses. I saw this as an opportunity to learn a new skill and see how it compares. What I found is that venture investing is very different from anything I had done before. It consists of a great deal of research regarding industries as a whole and competitors of very niche businesses. One of the things we would do after every phone call is list the three most important questions that we need answered by the prospective company. I slowly found myself moving away from "what the balance sheet and income statements look like" to "What sort of issues do you foresee in reaching the goals of the company". As Moses said, "It's the wild west", and without balance sheets and statements of cash flow to tell you what your next move should be you begin to see things from another light.
What does a normal day at the internship look like for you?
My normal day began with sitting at my desk and reading until the words began to swim across the page. Most of that reading was either about blockchain technological advances or open source software. In addition to this the first half of my internship was spent researching companies within the blockchain space that also met our values as impact investors. Then once that was compiled I began reaching out to these companies and speaking with entrepreneurs. The best days were when we had a conference call with a prospective company. There are not too many places that put enough trust in an intern to speak with representatives from other organizations regarding funding and in some cases let you take the call yourself.
Has your time at Access Ventures changed your view on blockchain and investments in general? If so, how?
When I began my internship I did not believe in blockchain technology at all. I thought that adoption would be extremely difficult and it would be hard to compete with existing institutions. After my time at Access Ventures my entire perception regarding blockchain has shifted. By being exposed to entrepreneurs who have the potential to revolutionize the world it has opened my eyes to the immense impact that blockchain will have on our lives in years to come.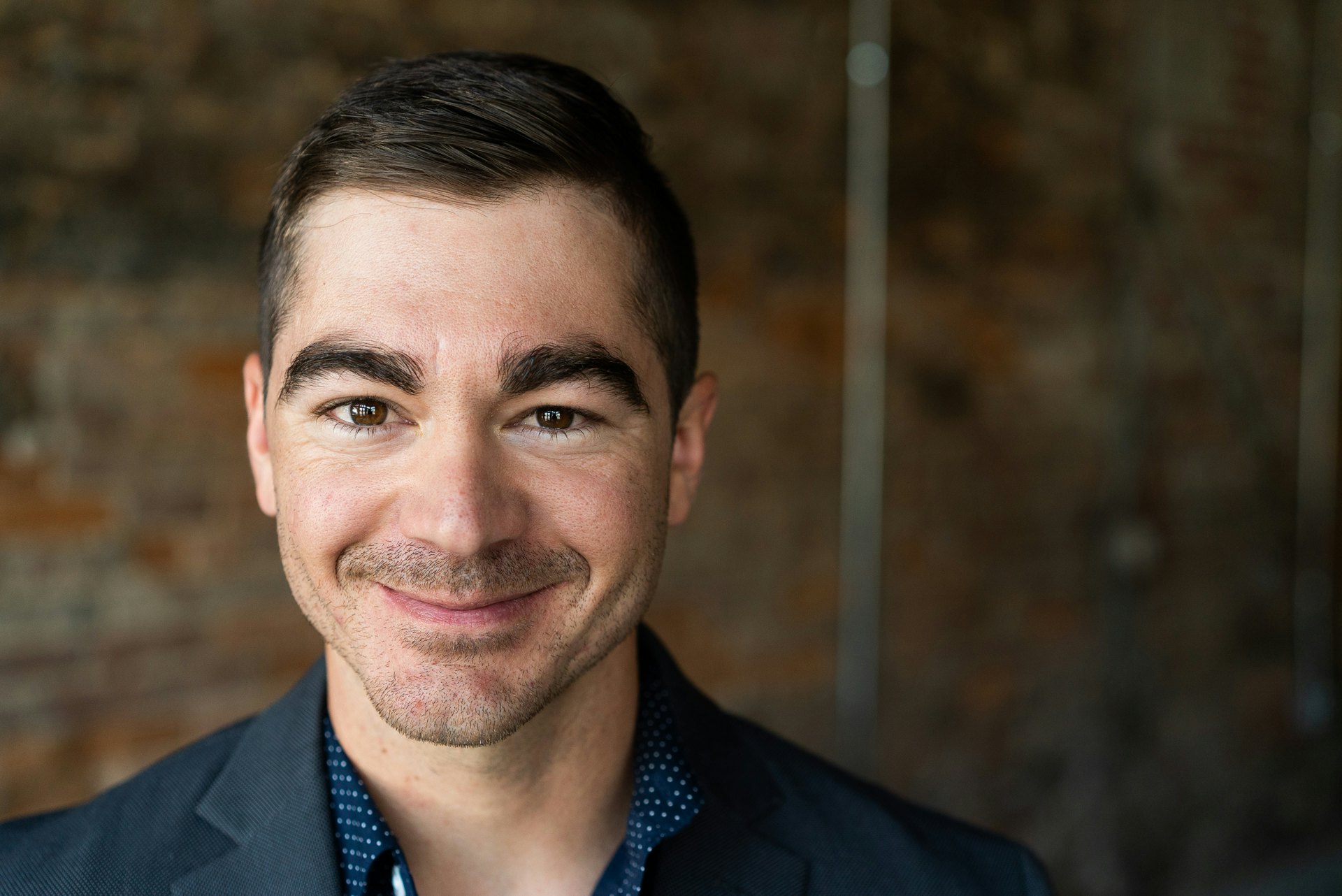 Ryan Penne |  Lenderfit Intern
What surprised you about the internship? Or what weren't you expecting?
David treated me like a cofounder, not an intern. He trusted me to make decisions, implement changes, and interact with clients. I didn't expect that amount of trust and responsibility, but it made the experience so much more impactful.
What does a normal day at the internship look like for you?
It's pretty varied…as a small startup David, the founder, and I wear a lot of different hats. Sometimes we're software designers, sometimes we're marketing strategists, other times we're blog writers or salesmen, but all the time we are coffee drinkers. I'm constantly learning new things and then getting the opportunity to implement them.
Do you think the internship has influenced or will influence your professional career? If so, how?
Working at Access Ventures and Lenderfit has really shown me that taking a "people first" approach to business can be profitable and rewarding. They're proof that if you take care of your people and the community, the profit will follow. That's a philosophy I hope to embody in my future career.
To learn more about our internships and how you can apply, click here.