Access Ventures Launches Reconstruct Challenge
Across the nation, only 35 affordable and available rental homes exist for every 100 extremely low income renter households. It is impossible to look at this stat and deny the fact that we have an affordable housing crisis in our country. But a shortage of livable units is only one part of the problem. Many individuals struggling with housing insecurity are not lacking a unit but rather the ability to make payments. Ancillary costs associated with housing, such as transportation, utilities, financing costs, food insecurity, and more can often be the tipping point that pushes someone into a situation that is untenable. Systems that are intended to help low income families often end up making it more expensive to be poor. Broken systems leave room for innovation, and it's about time these systems are reworked, reconstructed, in order to serve the people they were designed to serve.
That is why we are launching the Reconstruct Challenge, a $3 million national prize competition to identify and fund innovations that decrease these ancillary costs for households on the brink of homelessness. We will grant $300,000 to six recipients, as well as provide some additional non-financial benefits towards their implementation. Recipients will then have an 18-month proof-of-concept phase where they will put their ideas to work in the Louisville and Southern Indiana region. Additionally, we recognize new ideas often lack access to capital to continue to scale as they prove out their new concepts. After this initial phase, these six recipients will have the opportunity to apply for follow-on capital. We have reserved $1 million for this purpose and the exact amounts and structure will be determined based upon proven success, impact, need and use.
Broken systems leave room for innovation, and it's about time these systems are reworked, reconstructed, in order to serve the people they were designed to serve.
The Reconstruct Challenge is open to anyone in the United States as long as the proof-of-concept phase of this challenge is conducted in Jefferson County, KY or Floyd and Clark County, IN. The Reconstruct Challenge explicitly does not provide funding for the construction or renovation of housing units. Rather, we want to address those challenges that surround the housing gap, so that we can focus on making housing more affordable. In Louisville, Kentucky in 2016, there were 14 evictions per day – a rate of 4.82% – which is almost double the national average of 2.48%. In 2016 alone, there was a total of over 5,000 evictions in Louisville. The median household income for families that were evicted was $45,762. Our hope is to reduce the financial burden for these families through these beta tests and scale successful innovations to further the impact and cost savings for those struggling with housing insecurity.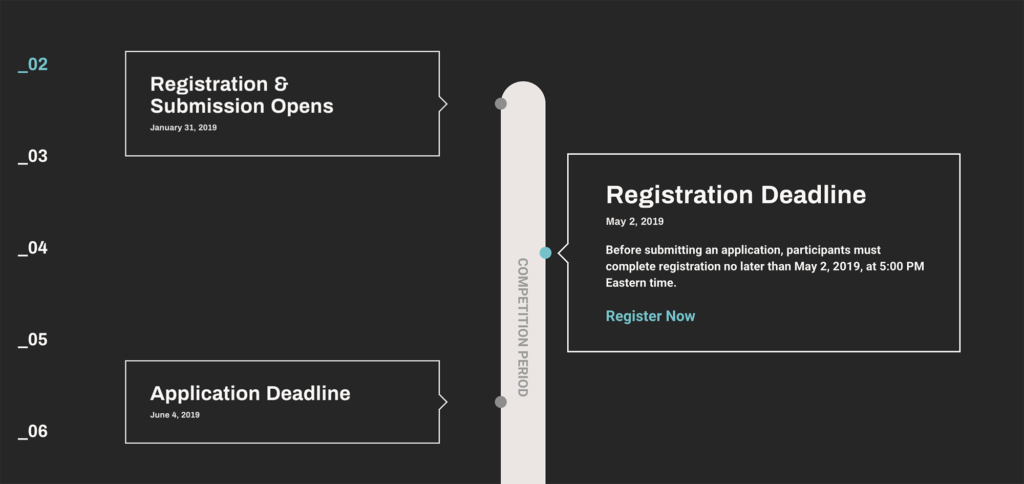 At Access Ventures, we are excited to launch the Reconstruct Challenge because we know that these costs are often the difference between a family staying in their home or being evicted. If we can identify solutions that address these ancillary costs and help beta test and scale them, we have the potential to impact the affordable housing crisis in a big way. ur region as well, has the potential to lead nationally in proving innovations that lead to more stability for low income households. If you think you might be a good fit for this challenge, register here!
Registration/Application Opens: February 6th, 2019
Local Launch Event: February 26th, 2019
Registration Deadline: May 2nd, 2019
Application Deadline: June 4th, 2019
Pitch Event: August 28th, 2019